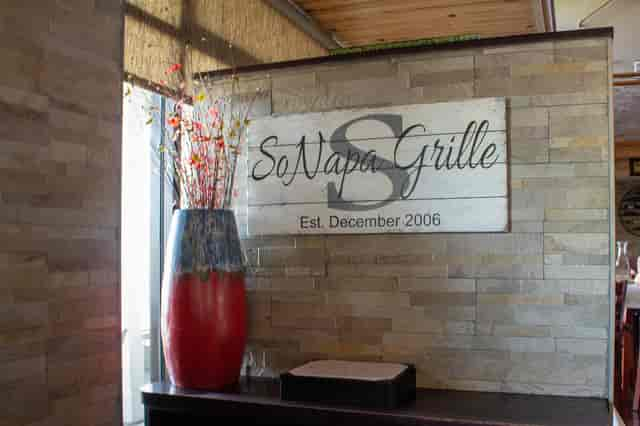 About Us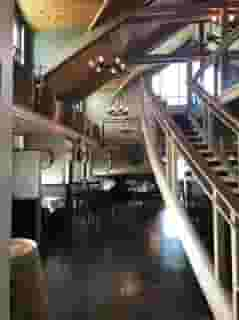 The SoNapa Grille Story
SoNapa Grille was born out of a common bond, the passion for wine. When the partners began discussing the concept of a wine venture and shared this love of wine and the idea of the business with family and friends, two things occurred; many close relationships were formed and SoNapa Grille was born. Such is the bond shared by wine lovers – a bond that transcends all barriers and brings people together.

SoNapa Grille quickly grew from a wine club among friends to a wine bar and currently to a full service restaurant where friends gather and share life while enjoying a glass of wine paired with chef inspired cuisine in a relaxed, friendly environment. A passion for wine has grown into the perfect business.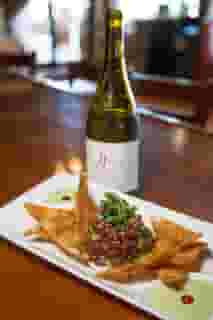 Reading Instructions:
Pour a glass of California wine, take a long, deep draw… take a deep breath… close your eyes, and imagine the vineyard… think about where you were the year the wine was pressed… read on, click a few times and refill as often as necessary…Read on and we'll do our best to tell you our story…*

SoNapa Grille is really about a Lifestyle—Besides the obvious namesake attributes of Sonoma and Napa, our brand signifies passion, enriched experiences, and simplicity.

When the original partners gathered to discuss the concept of a wine venture, the one common bond was passion. We're passionate about friendships, and wine has certainly enriched many of our interactions with friends and family. And while a good wine may be very complex, many of the basics of nature that combine to actually make good wine—are in fact very simple. Sunlight, moisture, good earth, caring and devotion all combine to create great wine, often times as complex as the relationships in our lives.

Well—we knew we loved wine, we knew it could bring us closer to friends and family, and to honor the simplicity we knew we wanted, we decided not to "be all things to all people". We would focus on California wines from Sonoma and Napa—we can get wine from anywhere, but we felt it would take a lifetime to explore the intricacies of these two regions, so why not be 'great' at these two regions as opposed to being a 'warehouse' for the world…? Our menu items are also simple—fresh ingredients in simple combinations that absolutely complement the wines. This is what you'll find at our humble locations.

The original founders poured many bottles of wine to create the business plan and with the help of a few others, we're very pleased to be able to invite you on the journey with us. To modify a great phrase to suit our purposes, "The journey of a thousand miles begins with the first sip…" We hope we've created a venue that you'll enjoy, and we look forward to your visit.