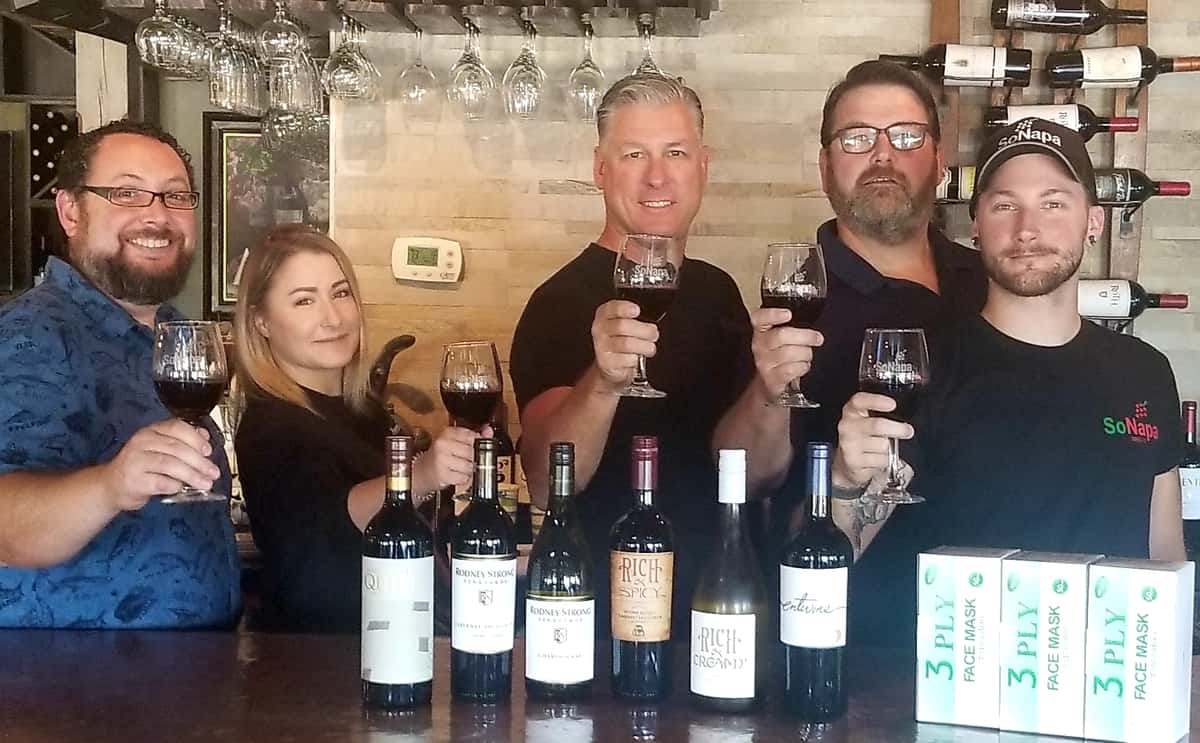 SoNapa Grille Coronavirus
SoNapa Grille Coronavirus
April 27th, 2020
I just wanted to share an update of how the coronavirus has impacted SoNapa Grille and what we are doing to stay in business while keeping our employees and our customers safe.
Over 40 days ago, the governor signed an executive order to close bars and all restaurant dining rooms, leaving the industry scrambling to adopt a take out and delivery model. However the effects of the coronavirus began much earlier then that.
1.) Upon our dining room being closed (March 20th), we transitioned to take out and delivery.
2.) Due to immediate insurance concerns, I lead the delivery team with my business partner Chris and our wives. Since then, we secured and auto insurance policy for our staff to be able to safely deliver food.
3.) We added online ordering and online payments to reduce interpersonal transactions.
4,) We added a wireless Ipad for remote ordering and payments essentially eliminating the need to come inside the restaurant.
5.) In an effort to compete with food meal services, we added 'SoSimple-SoFresh-SoNapa' prepared meals. Our Team achieves the safest and freshest food being professionally packaged in cryovac bags.
6.) We have been working with our liquor distributors to bring best in class prices on wines.
7.) We offer items that are difficult to find, such as gloves, masks and toilet paper.
8.) We continue to send emails informing our customers about daily features and pertinent information. In addition to emails, we post regularly on Facebook and Instagram.
9.) Standard operating procedures include adhering to the State of Florida Health Codes for food safety and sanitation. All our employees have been food handler certified through the Florida Restaurant Associations ServeSafe program.
10.) We do not allow sick employees to work and take random temperature checks.
11.) Unfortunately we also had to furlough employees. Because of your orders we have been able to maintain 75% of our staff.
Food & Alcohol Supply disruption
I have read many stories about food supply from multinational meat processors, working conditions etc. That has not affected local businesses....yet.
How have we been affected? The types of fresh produce has been restricted. Specialty items such as microgreens, artisan romaine, romaine lettuce and avocados have been in short supply. Our largest food supplier is Sysco, who is also the largest food supplier in Central Florida, and the largest supplier to Disney. Disney is closed, and many Central Florida restaurants are either closed or at minimal capacity. Sysco has furloughed employees throughout their organization, including part of their sales team in Volusia County.
Smaller food suppliers such as Halperns Steak & Seafood our Gourmet Food Supplier, Lombardi's Seafood, M&B Seafood have furloughed all their sales representatives and reduced deliveries to New Smyrna Beach.
The alcohol industry is not much different. Many sales reps have been furloughed, leaving us the option of placing orders through call centers or newly launched online portals.
There is a light at the end of the tunnel. According to the state health department, there is a flatening of the pandemic curve and the governor's executive order ends on April 30th. I am sure there will be a new executive order that will limit capacity, encourage outdoor dining and increased safety protocols. Our entire local economy awaits the new executive order.
Over the last 40 days, we appreciate every order and your generosity.