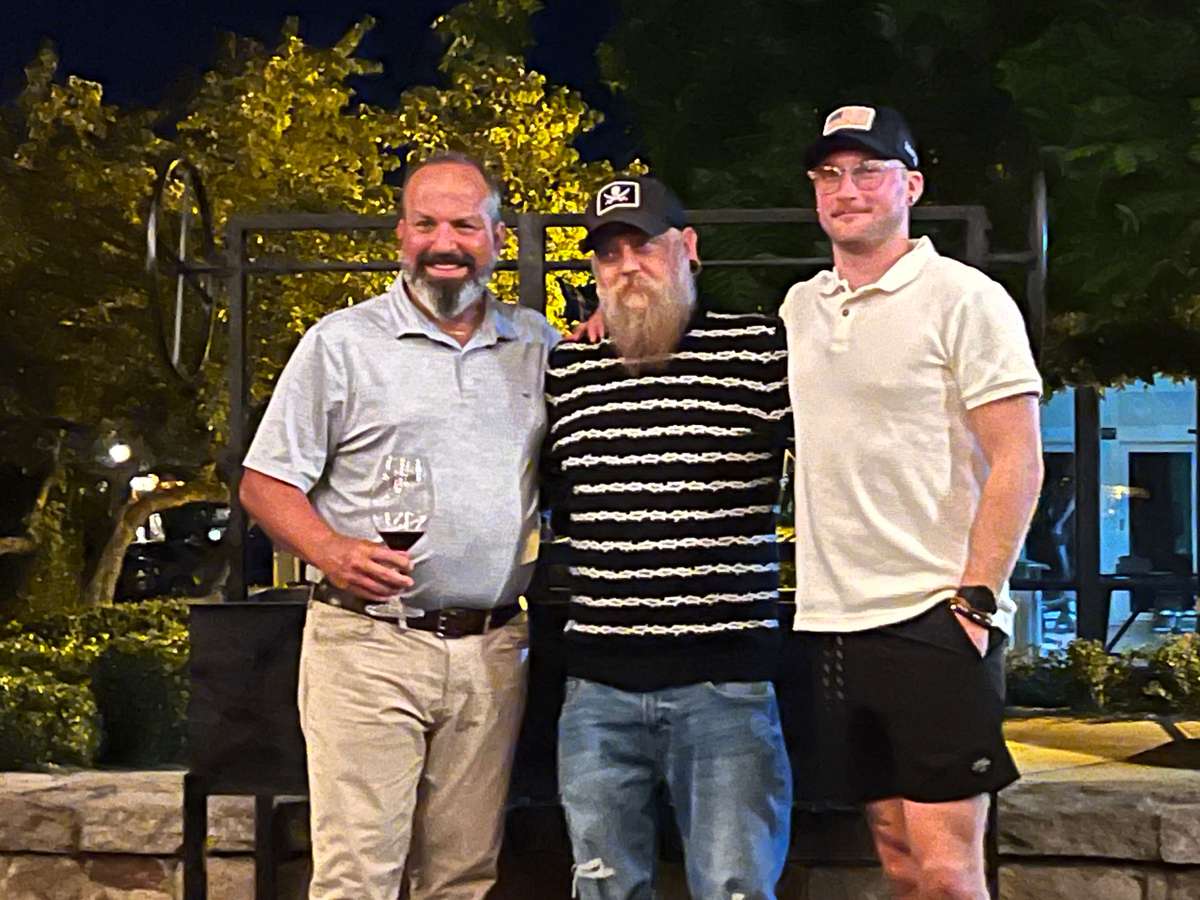 Chefs!
Day 8 in Napa
Day 8 in Sonoma/Napa (SoNapa)
What an incredible day we had in SoNapa! Our morning started off at the villa with breakfast cooked by the talented chefs, Brentt, Tito, and Sean. They whipped up mouthwatering frittatas using local eggs and fresh ingredients, setting the perfect tone for a full day of tasting & tours.
Prior to loading up the van, we were joined by Kim Braddock from FFW and Cassandra from SGWS. We decided to once again have a driver for our tastings, ensuring everyone could fully enjoy the experience. Our first stop was at the renowned Ferrari Carano Winery, where we were warmly greeted by Billie, our wine concierge. Glasses of their estate Sauvignon Blanc were awaiting us, and it was a true delight to indulge in the crisp, refreshing flavors. The chefs were particularly impressed by the magnificence of this estate, and we took the time to stroll through the beautiful gardens and savor the exquisite wines.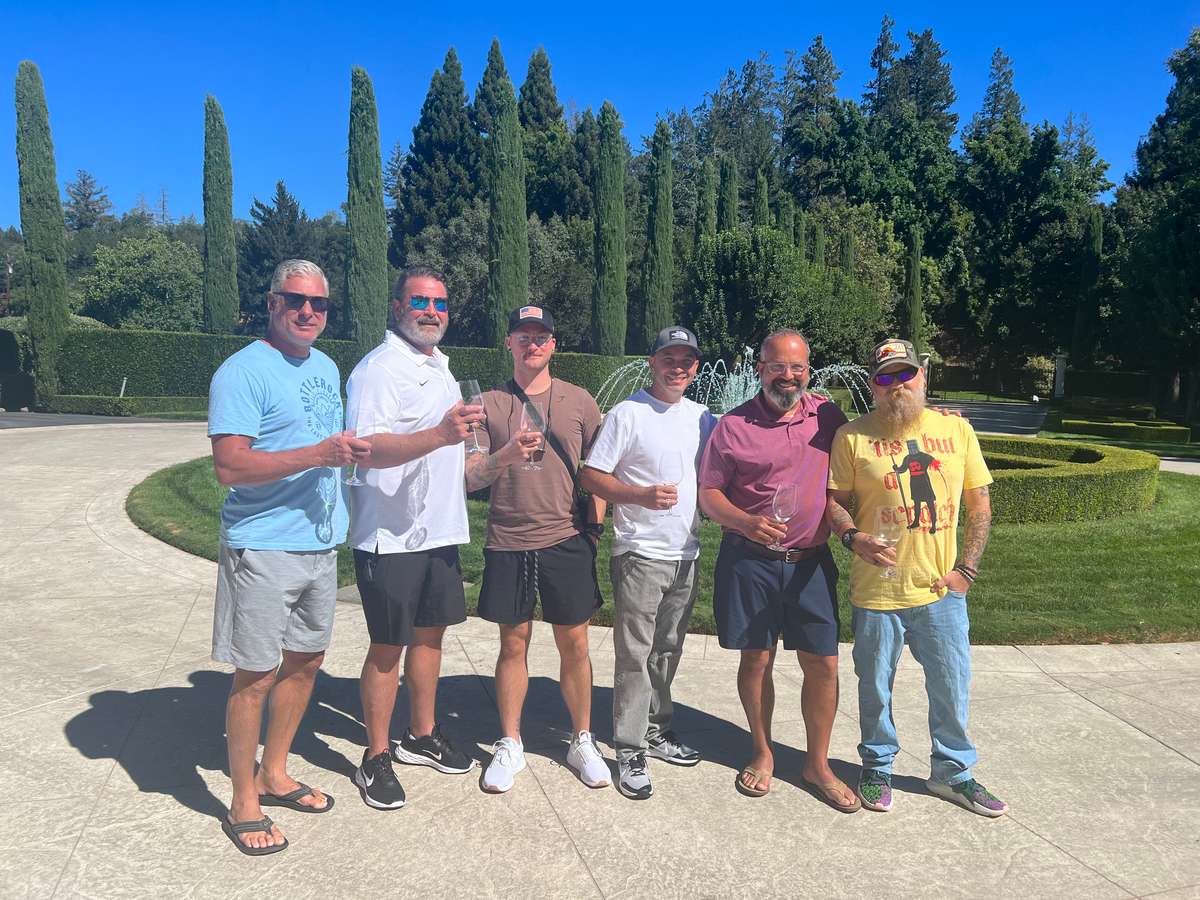 Next on our itinerary was Chalk Hill Vineyards, a breathtaking 1300-acre estate. As we arrived, we were treated to a delectable spread of chicken and caviar, perfectly paired with copious amounts of vino. The Chef from Chalk Hill spent a few minutes with our culinary team discussing the freshness of the ingredients and gardens. The views from the vineyards were absolutely stunning, and it was a privilege to experience one of the most beautiful spots in wine country.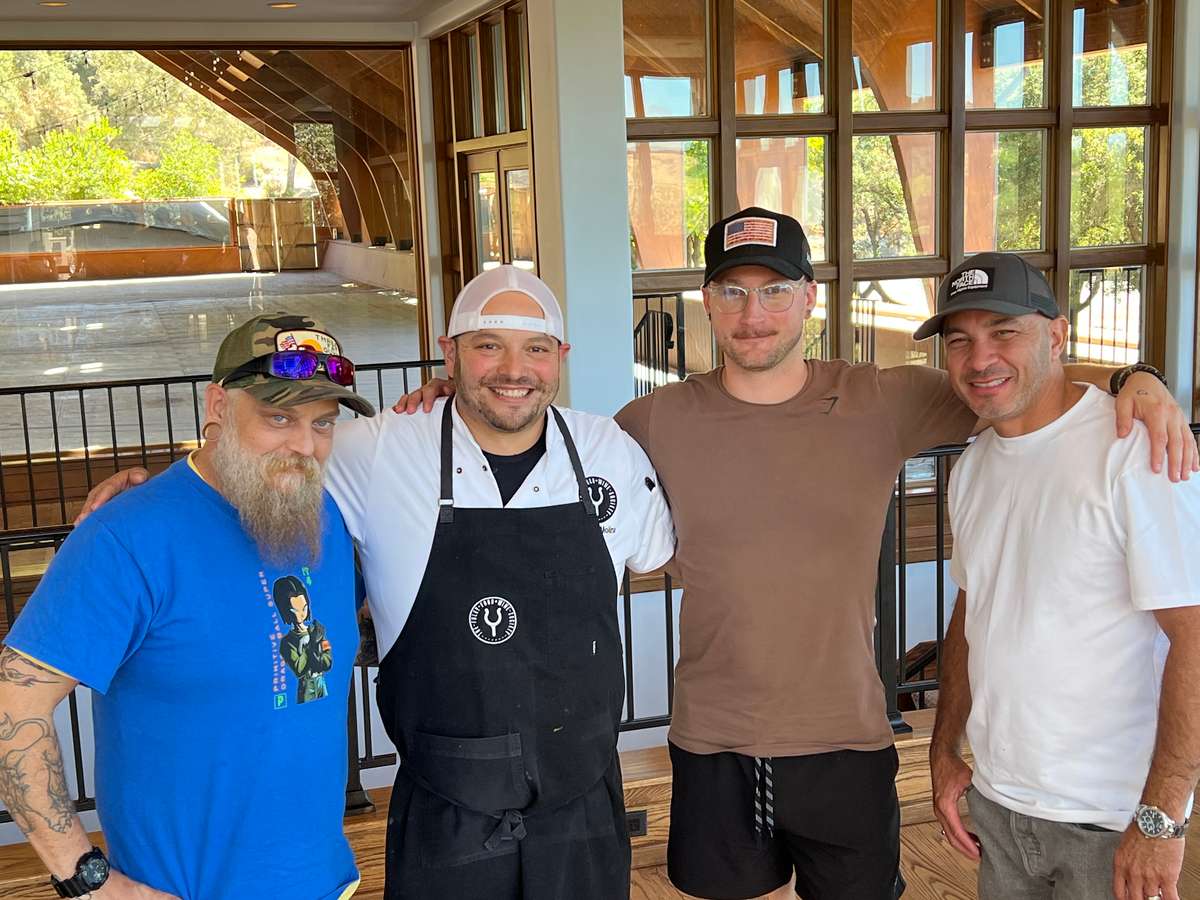 Our final stop for the day was at Roth Vineyard's, where we had the pleasure of sampling four different varietals. Among them, the Roth Estate Red Blend stood out as a personal favorite. As we enjoyed our tastings, we even indulged in a few spirited games of corn hole in the caves, adding a touch of friendly competition to the day.
With our time in Sonoma coming to an end, we made our way back to our villa, which was just over an hour's drive away. Once back at the house, we decided to engage in some team building activities. Joe and I challenged Sean and Chef Tito to a game of pool basketball, and let's just say our team came out victorious! It was a fun and lighthearted way to bond and unwind after a day of tastings.
After freshening up with a well-deserved shower, we got ready for dinner. Uber drivers came to our rescue, ensuring we had a safe and enjoyable night ahead. We made our way to Yountville, where we had the pleasure of dining at the fabulous Bottega restaurant. The food was absolutely fantastic, but I have to admit, at this point, the combination of the exquisite wine and delicious food had taken its toll on my memory. Let's just say it was a night of pure indulgence and enjoyment!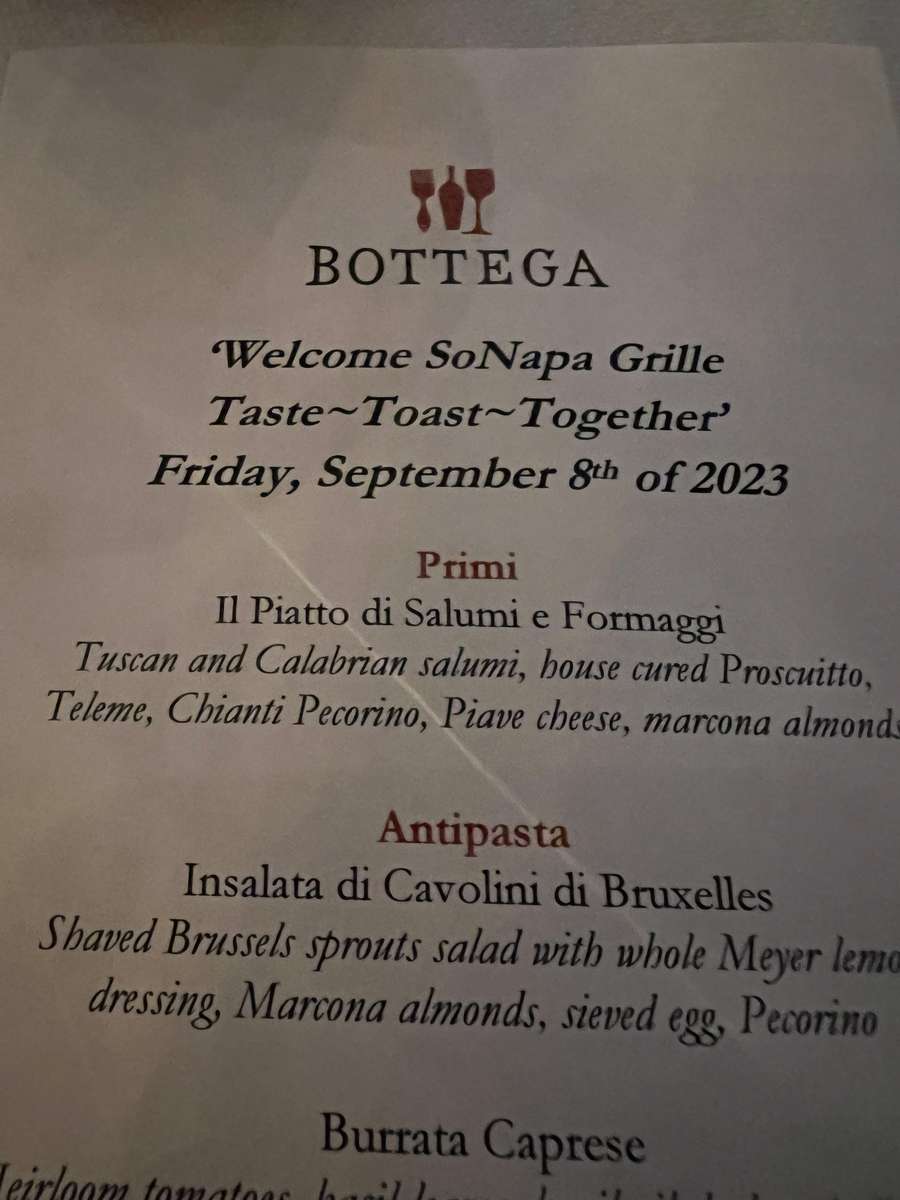 Day 8 in Wine Country was truly a day to remember. From the incredible wines and stunning vineyards to the delicious food and unforgettable moments spent with our culinary team , it was an experience that embodied the essence of SoNapa. As we bid farewell to this beautiful region, we couldn't help but feel grateful for the memories created and the friendships strengthened.