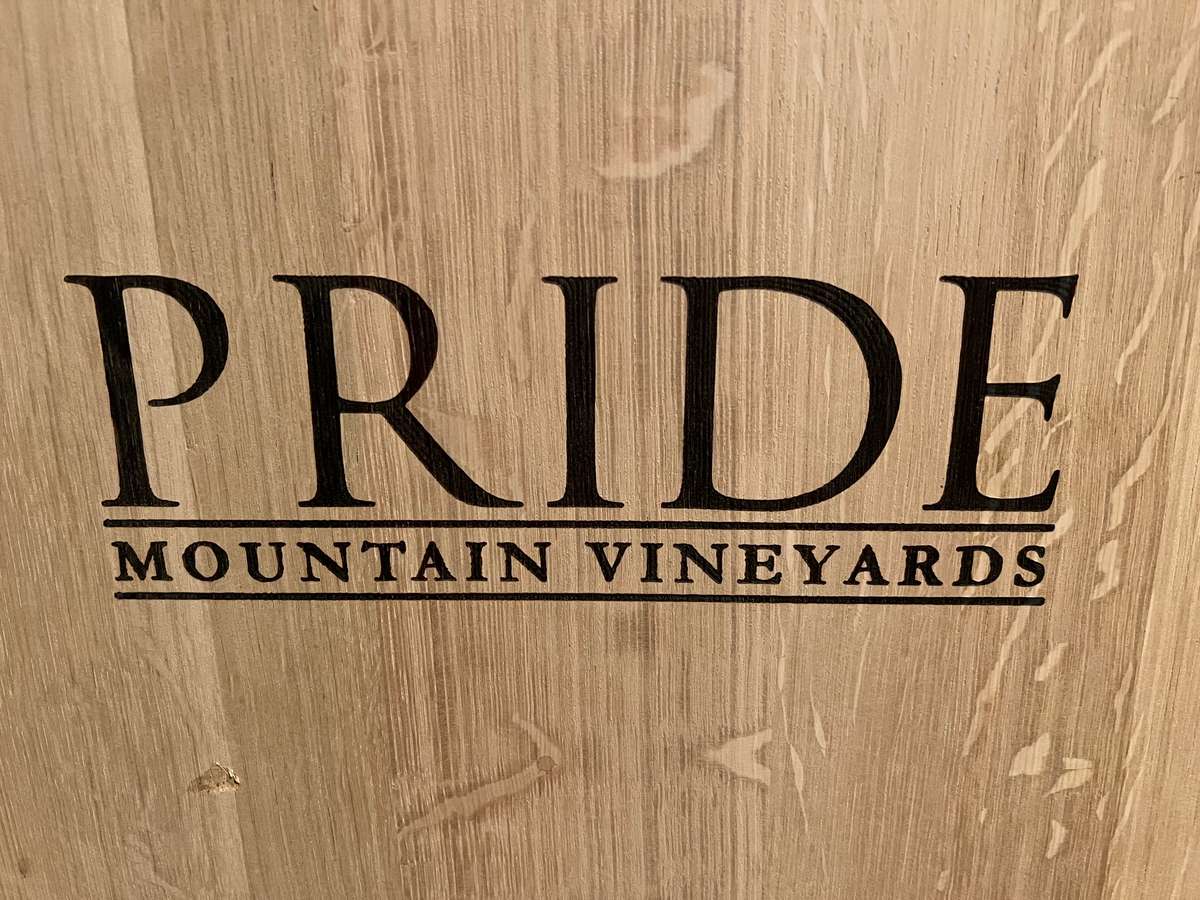 Pride Mountain Vineyards! We love Jay.
Day 27 in Napa
Day 27 in Napa was an absolute delight! We kicked off the morning with a hearty breakfast, fueling ourselves for a day of back-to-back wine tastings.
Our first stop was the picturesque Kunde Winery in Sonoma Valley. Upon arrival, we were warmly greeted by the friendly hospitality team and led to a charming outdoor table. The winery's sprawling property and stunning vineyards instantly captivated us. Our tasting began with a crisp and refreshing dry rose, followed by a delightful Sauvignon Blanc and a luscious estate chardonnay.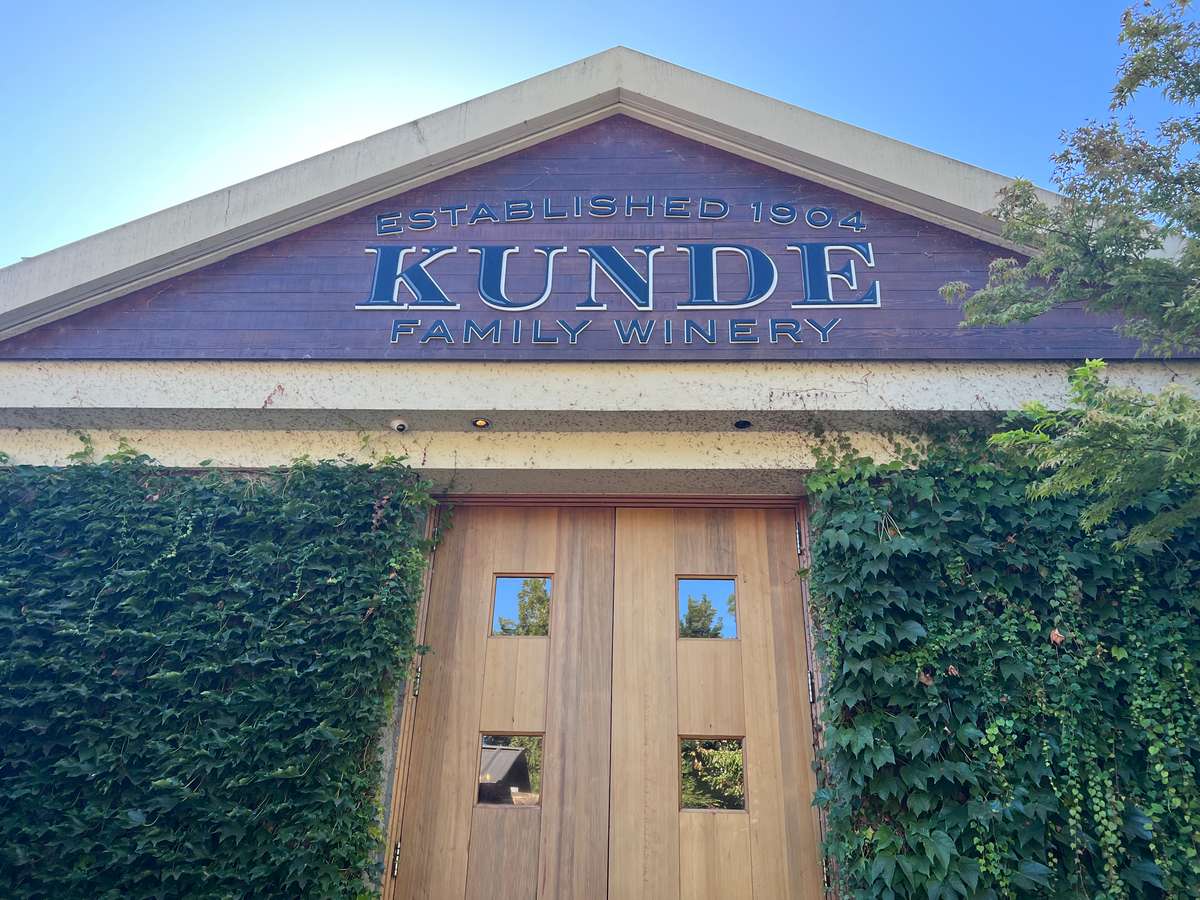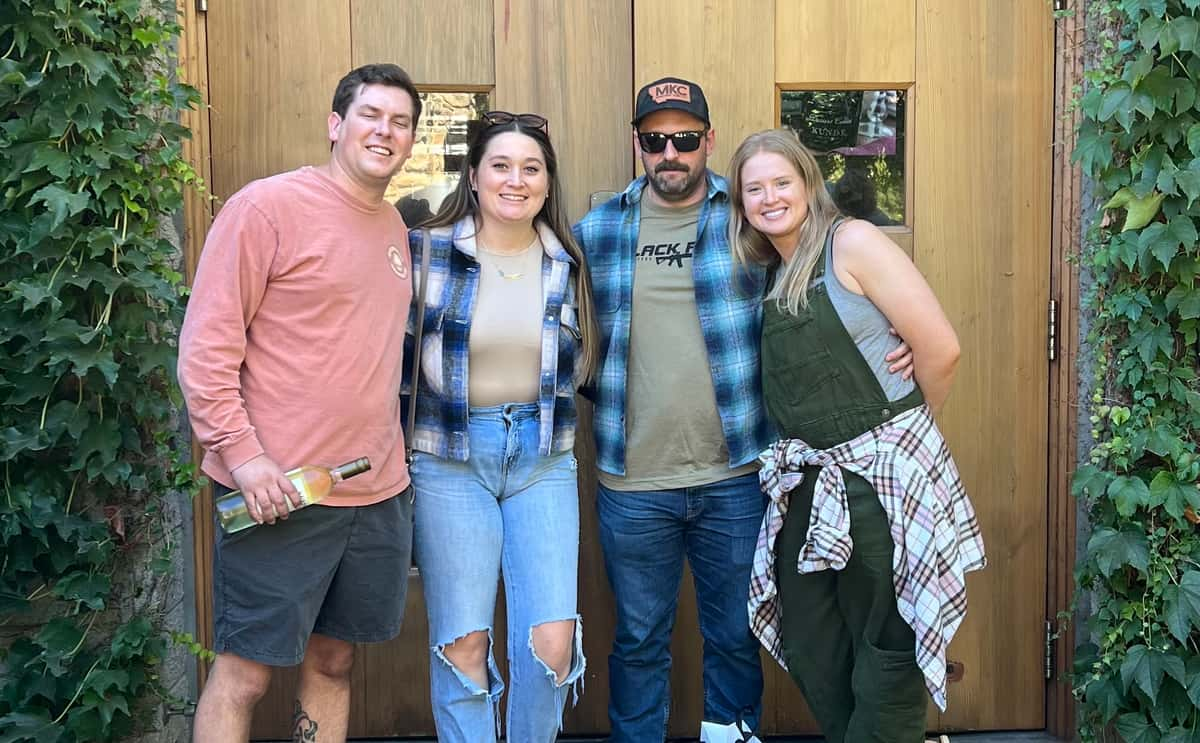 As we transitioned to red wines, we embarked on a fascinating tour of the winery's impressive 22,000 sq.ft. caves. The knowledgeable guide shared insights about the winemaking process and even allowed us to sample grapes straight from the vines. It was a truly immersive experience. After our cave exploration, we returned to our table to savor a Meritage and the Reserve Cabernet. Fun fact: Meritage is a blend of the words "Merit" and "Heritage," pronounced as "Meritige." We couldn't resist purchasing a few bottles to enjoy during the rest of our trip.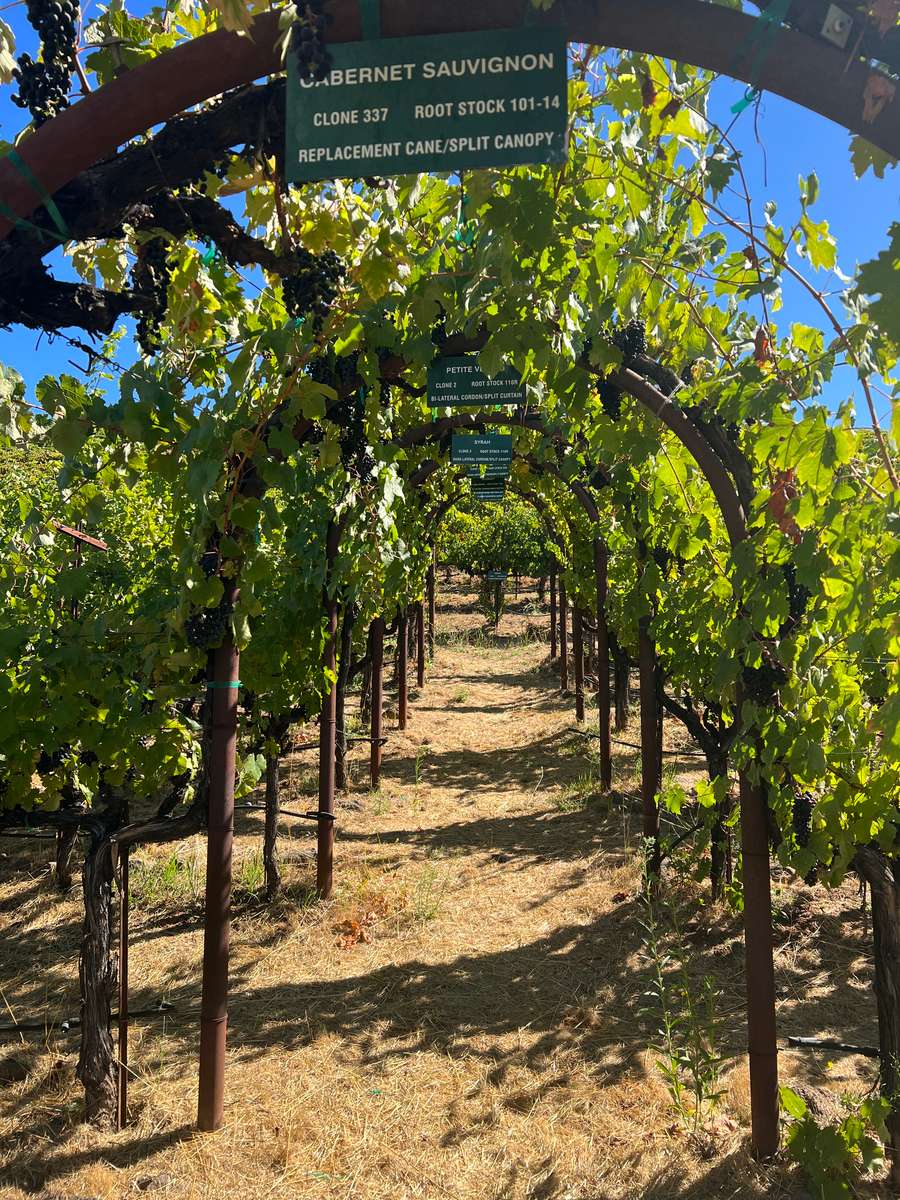 Our next tasting adventure took us to Pride Vineyards, perched atop Spring Mountain. The journey to the mountaintop was thrilling, and the views were breathtaking. We were greeted by our wonderful tasting guide, Jay, who treated us like family (because he is) from the moment we arrived.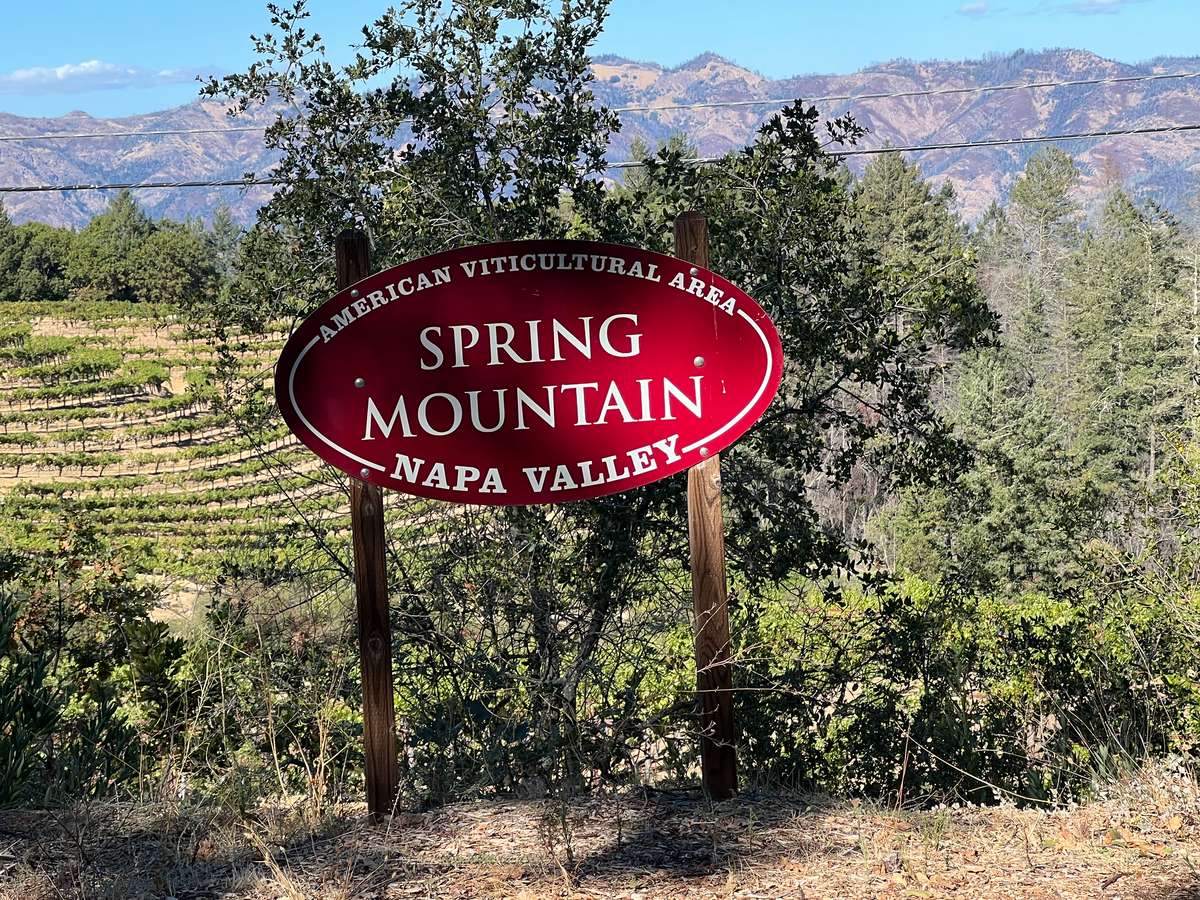 Jay started the tasting with a crisp and refreshing Chardonnay, ensuring our glasses were always full. We then embarked on a tour of the facility, which straddles both Sonoma County and Napa County. Jay walked us through the winemaking process, explaining the purpose of each piece of machinery on the crush pad.
The highlight of the tour was undoubtedly the journey into the caves, where Jay had thoughtfully set up tasting areas at various points. We even had the opportunity to indulge in a barrel tasting of Petite Verdot, a grape typically used for blending. It was a unique and delightful experience. After the cave exploration and barrel tasting, Jay led us to the grand tasting room, where we were treated to more exceptional wines. Jay's passion, knowledge, and professionalism shone through every step of the tour, leaving a lasting impression on our entire family.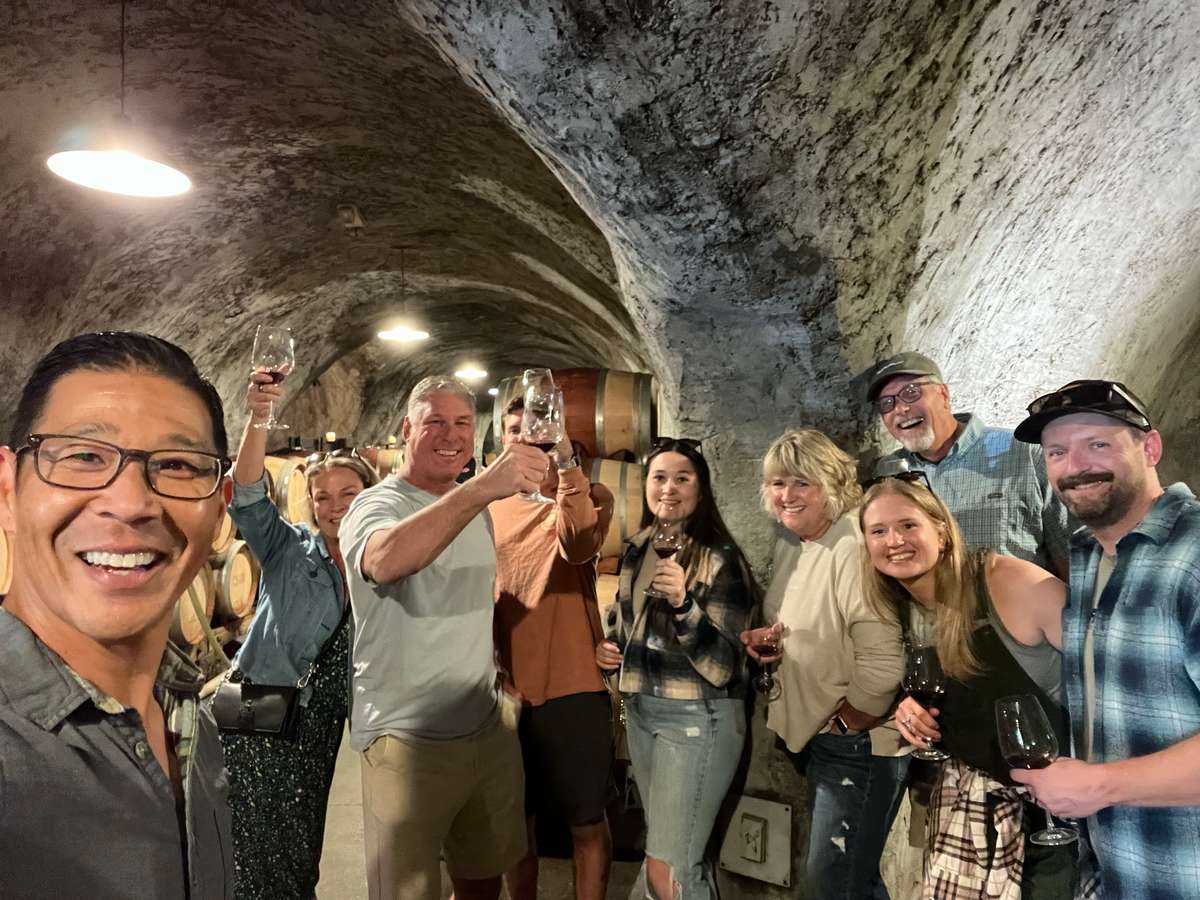 Unfortunately, our journey back down Spring Mountain hit a slight snag when we encountered a construction crew cutting down a large tree. What should have been a brief delay turned into a 45-minute pause. Thankfully, our previous wine purchases kept us entertained and in good spirits. Navigating through the Napa traffic upon reaching Silverado Trail proved to be a test of patience, but we finally made it back to our villa around 5 pm.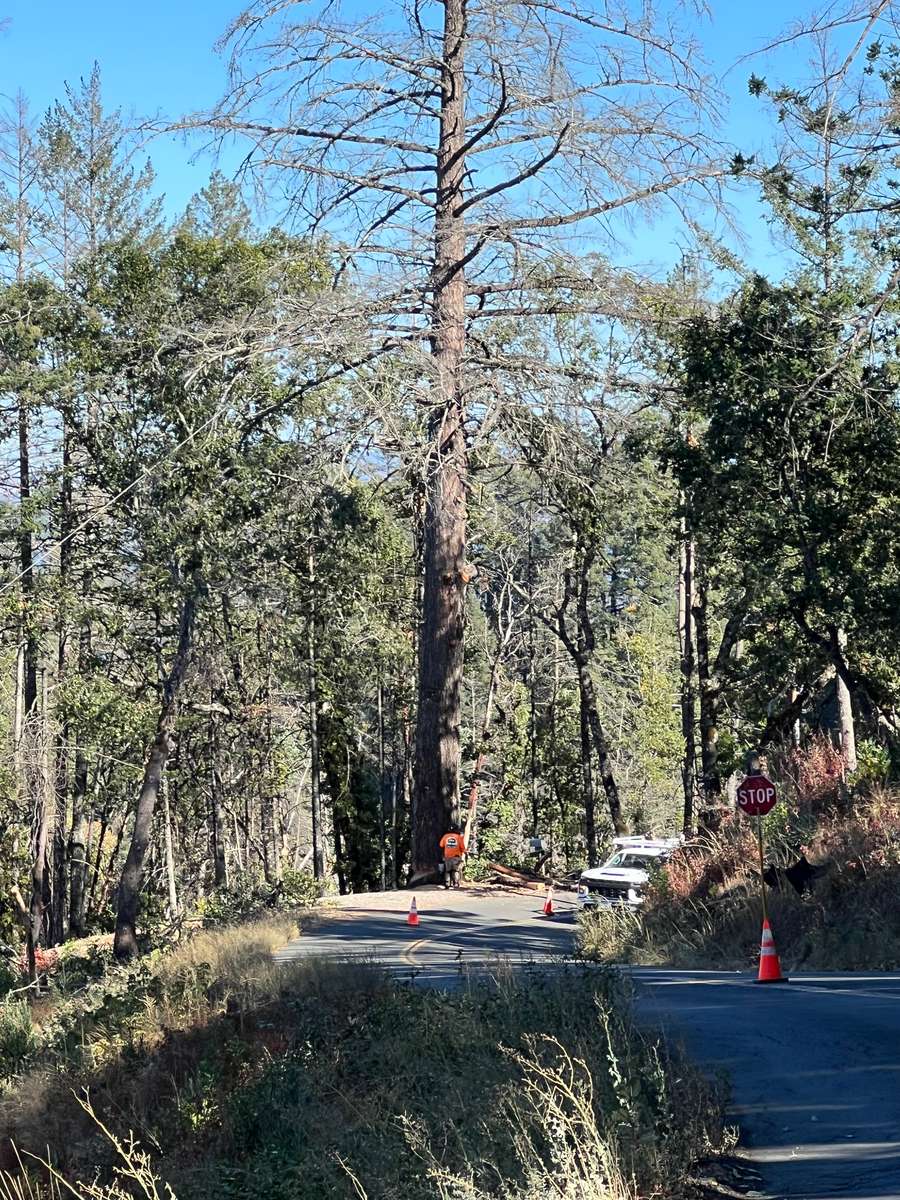 We were both hungry and tired, but our spirits were high. The first order of business was a well-deserved glass of wine for the driver (me), followed by a mouthwatering Italian dinner prepared in our villa's kitchen. With satisfied bellies, plenty of wine, and memories of a day filled with tastings, we decided to call it an early night, knowing that tomorrow holds three more exciting tastings. Stay tuned for our next adventure in Napa Valley!