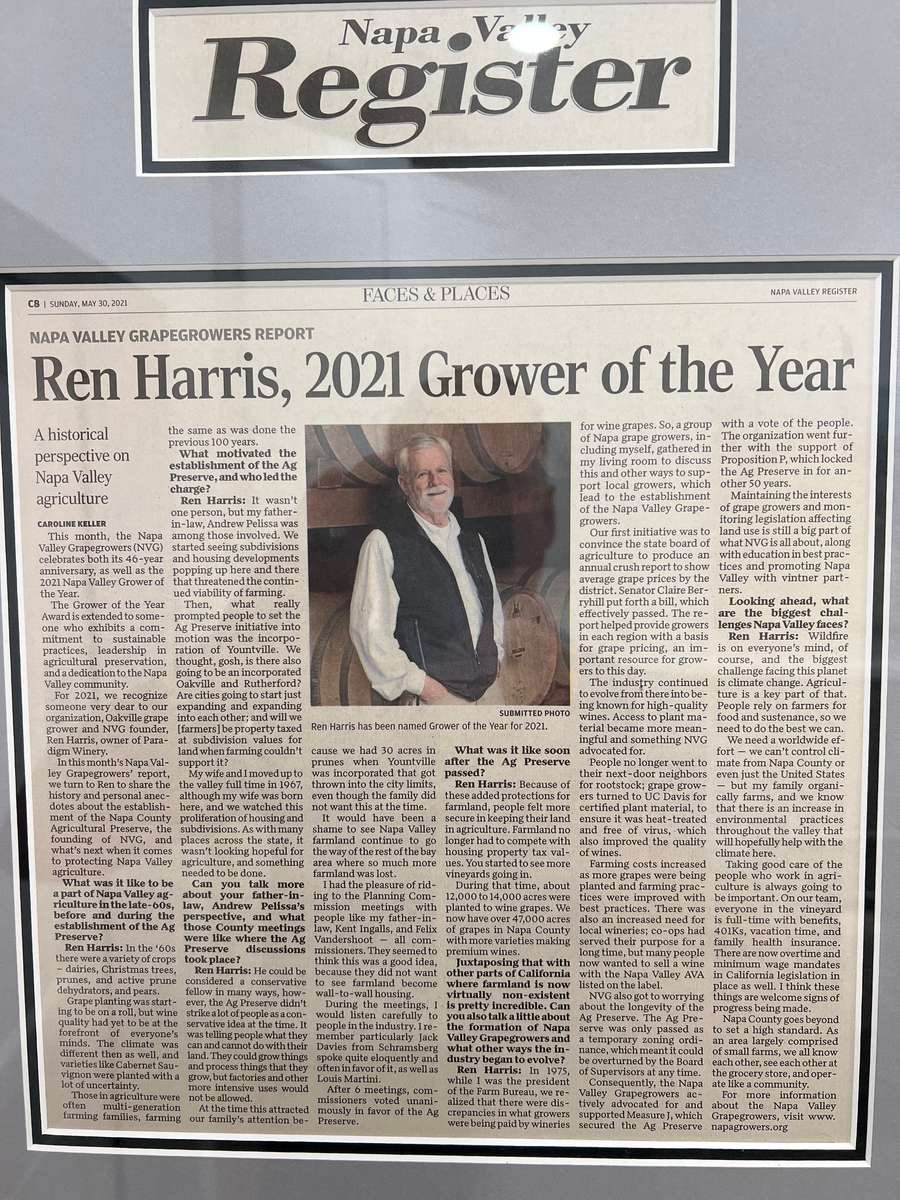 Ren Harris, a Napa Valley Icon
Day 24 in Napa
Day 24 in Napa Valley was yet another incredible day filled with unforgettable experiences. The morning began with a simple yet satisfying breakfast of coffee, fresh pastries, and fruit. Bo and I were excited to meet up with our friends from Jacksonville Beach who were visiting their son in San Francisco. While Shannon and Lindy opted for a girls' day in downtown Napa, we headed to Hess Persson Estates.
Located on top of Mt. Veeder, Hess Persson Estates was just a short 15-minute drive from our villa. The tasting took place in the art museum, creating a unique atmosphere that was a bit stuffy but still enjoyable. The wine was excellent, and it was great to catch up with our friends from Jacksonville while savoring the wines of Hess.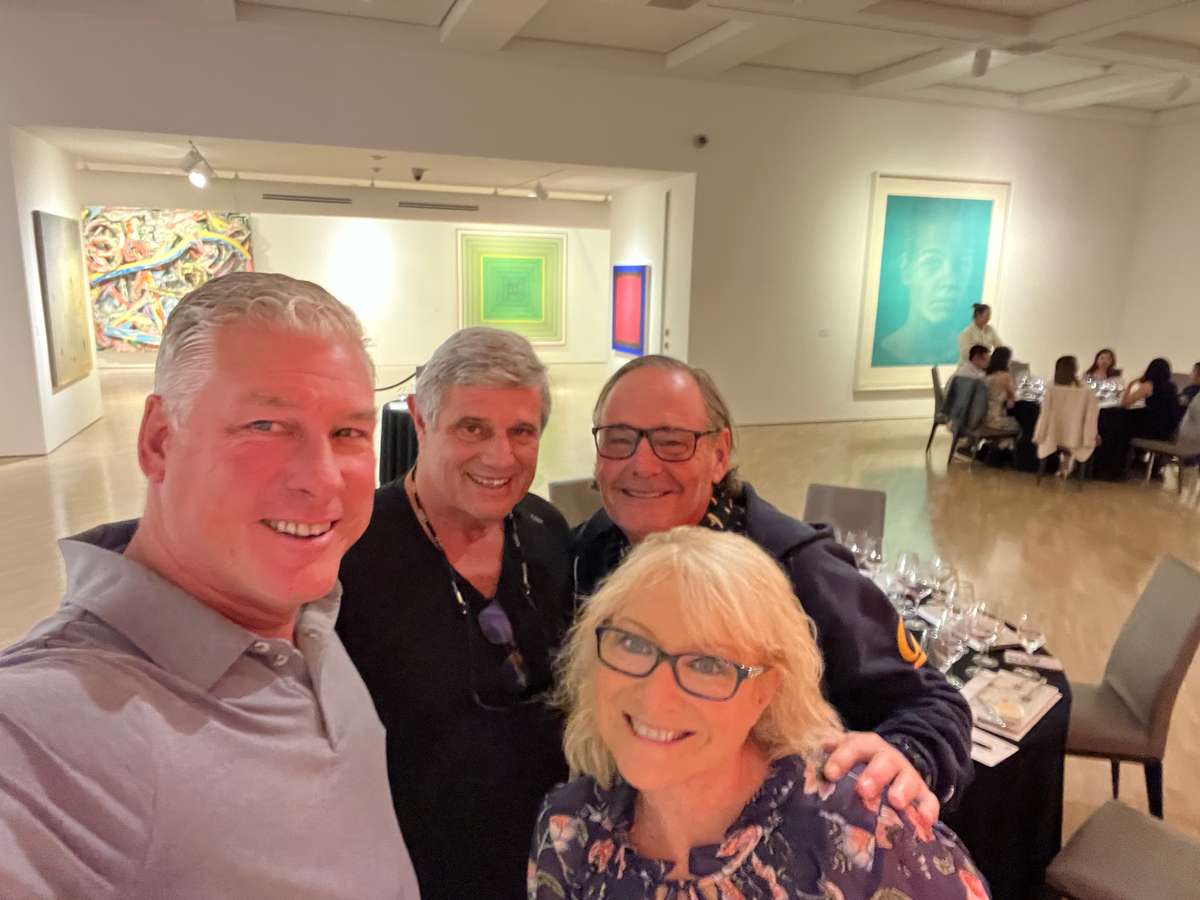 Our next tasting was a result of our encounter with Ren at the Ghost Block 120th anniversary celebration. Ren, along with his wife Marilyn, is the proprietor of Paradigm Winery. We were excited to experience more of their exceptional wines and learn from Ren himself. Upon our arrival at Paradigm Winery, Ren greeted us with a delightful dry rose that was truly amazing. He then took us on a tour of the fermentation tanks and barrel room, sharing his wealth of knowledge about the winemaking process. We were then led to the unassuming tasting room, where Ren poured us two current vintages of Cabernet, followed by a beautiful red Zinfandel and finally, their exquisite Petite Verdot/Merlot red blend.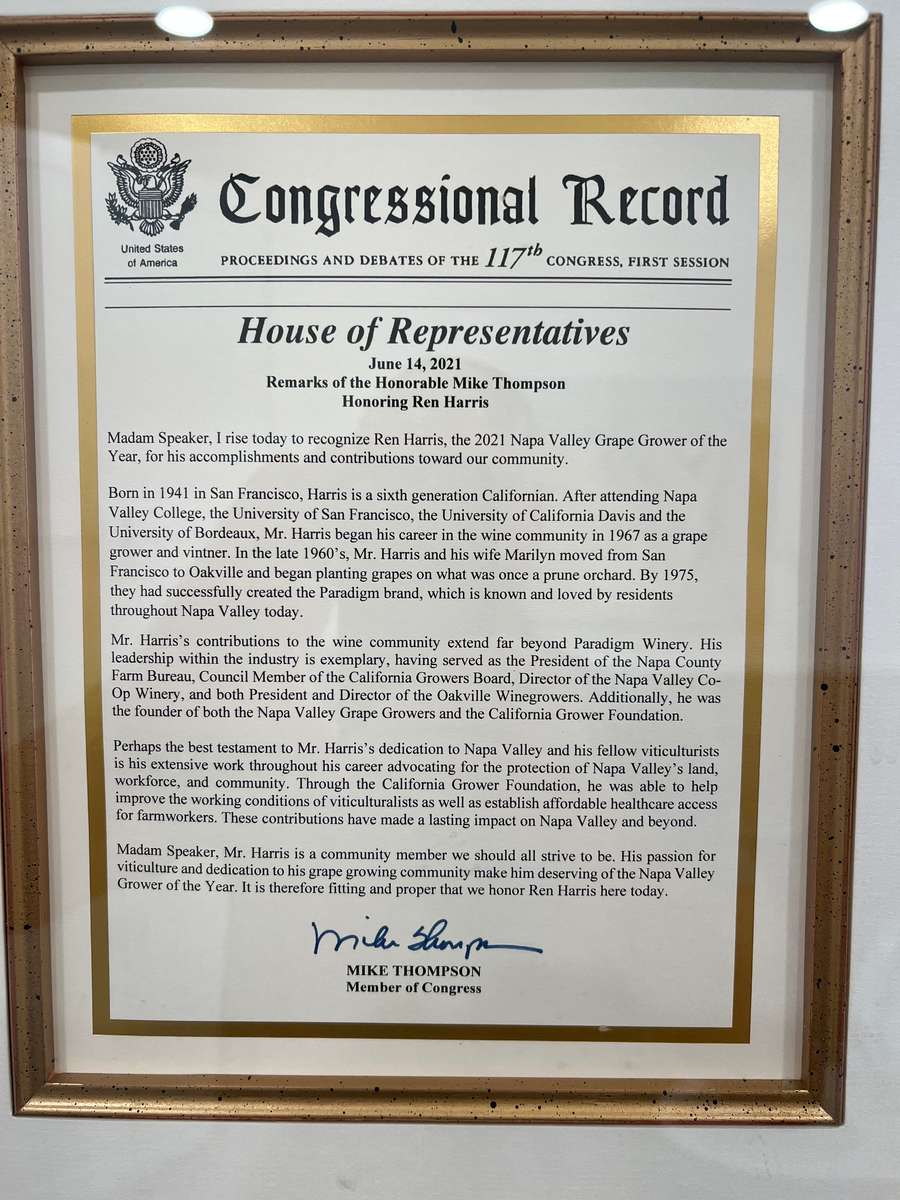 Listening to Ren's stories about the valley and his time in Napa since the mid-1970s was mesmerizing. Little did we know that we were enjoying wine with one of the true icons of the valley. As if the experience couldn't get any more remarkable, a group of four people arrived for a tasting who happened to be from Ormond Beach, and coincidentally, Melony and Erik were landlords for our general manager, Nick! They were stunned by the serendipitous encounter and even took photos by the SoNapa Van.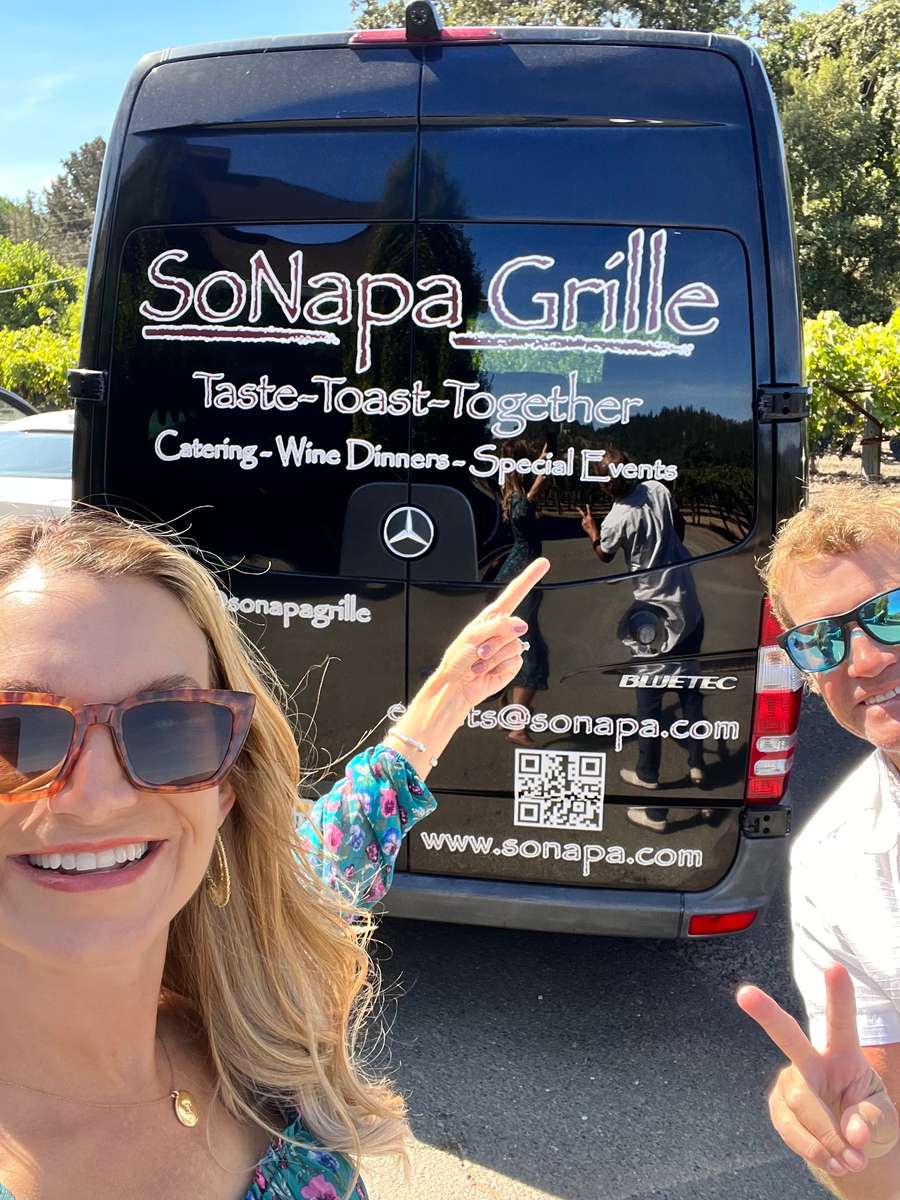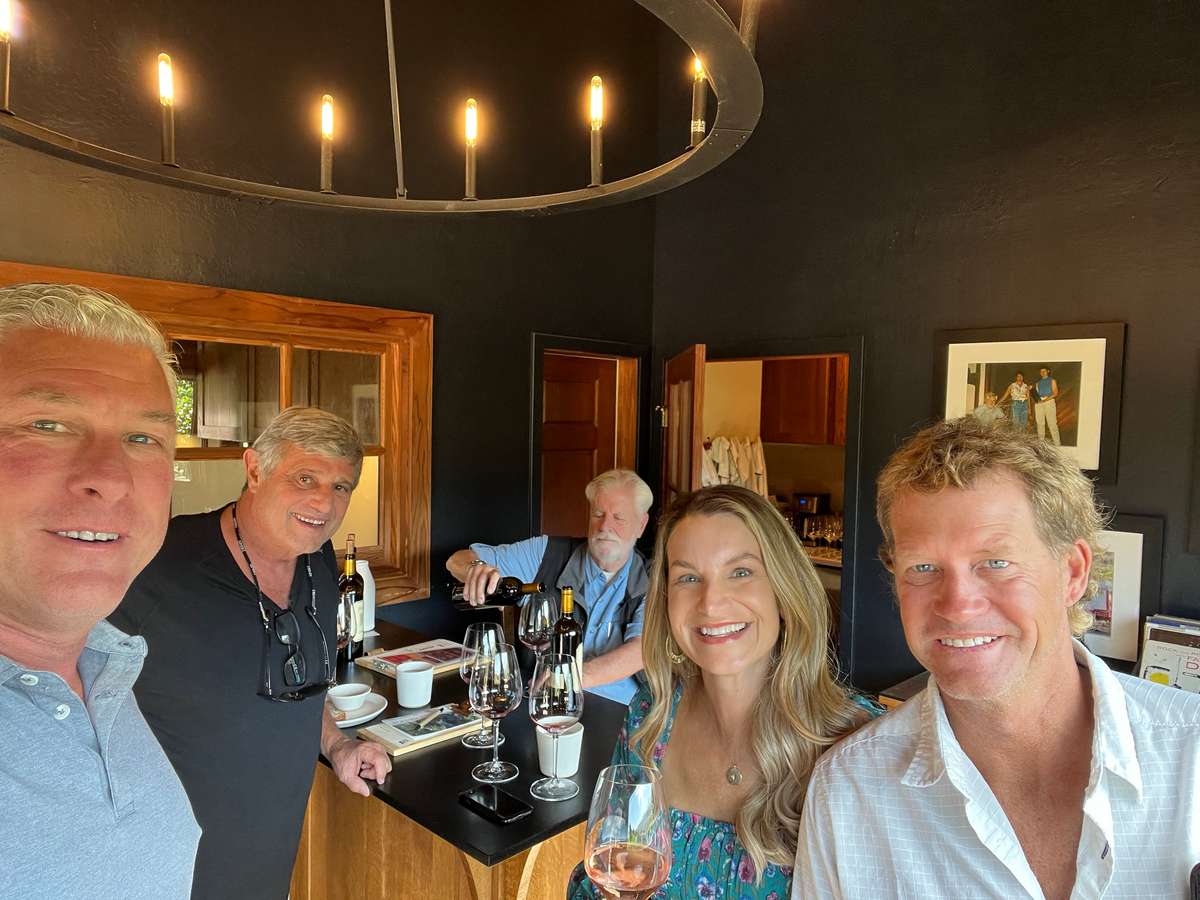 After spending a few hours immersing ourselves in Ren's wisdom and savoring the incredible wines, we reluctantly made our way back to the villa to prepare for dinner at Cole's Chop House. This was our second visit to the restaurant during our trip, and once again, it exceeded all expectations. From the impeccable service to the outstanding food quality, Cole's Chop House proved why it is a must-visit downtown restaurant in Napa.
Day 24 in Napa Valley surpassed our expectations and left us in awe of the hospitality, heritage and extraordinary experiences wine country has to offer. We are grateful to have had the opportunity to explore the world of wine alongside Napa royalty and create memories that will last a lifetime.