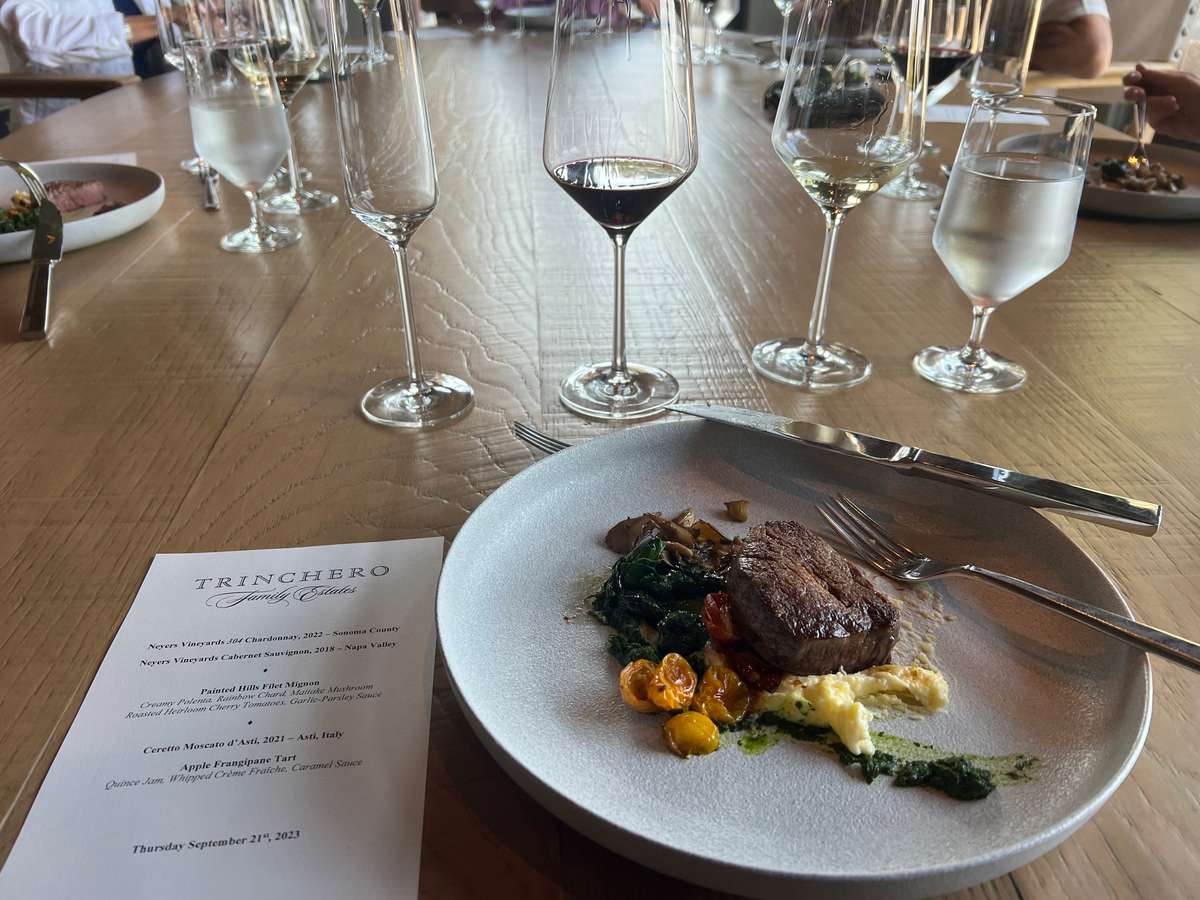 Day 21 in Napa!
Day 21 in Napa
Day 21 in Napa Valley was another amazing day to remember. Is it possible to still want to drink wine after 20 days? Obvious answer is yes.
Well, the morning started off with another marine layer and a hint of smoke from Oregon in the air. As we sipped on our coffee and enjoyed some fresh fruit, we discussed the tastings and adventures that awaited us.
Our first stop of the day was at Trinchero, a winery we had visited seven years ago. We were warmly greeted by Brandon, a charismatic and knowledgeable young man. To kick off the tasting, Brandon treated us to spritzers made from Trinchero vermouth. He then took us to the crush pad where we witnessed the Sauvignon Blanc grapes being harvested and transferred to fermentation tanks.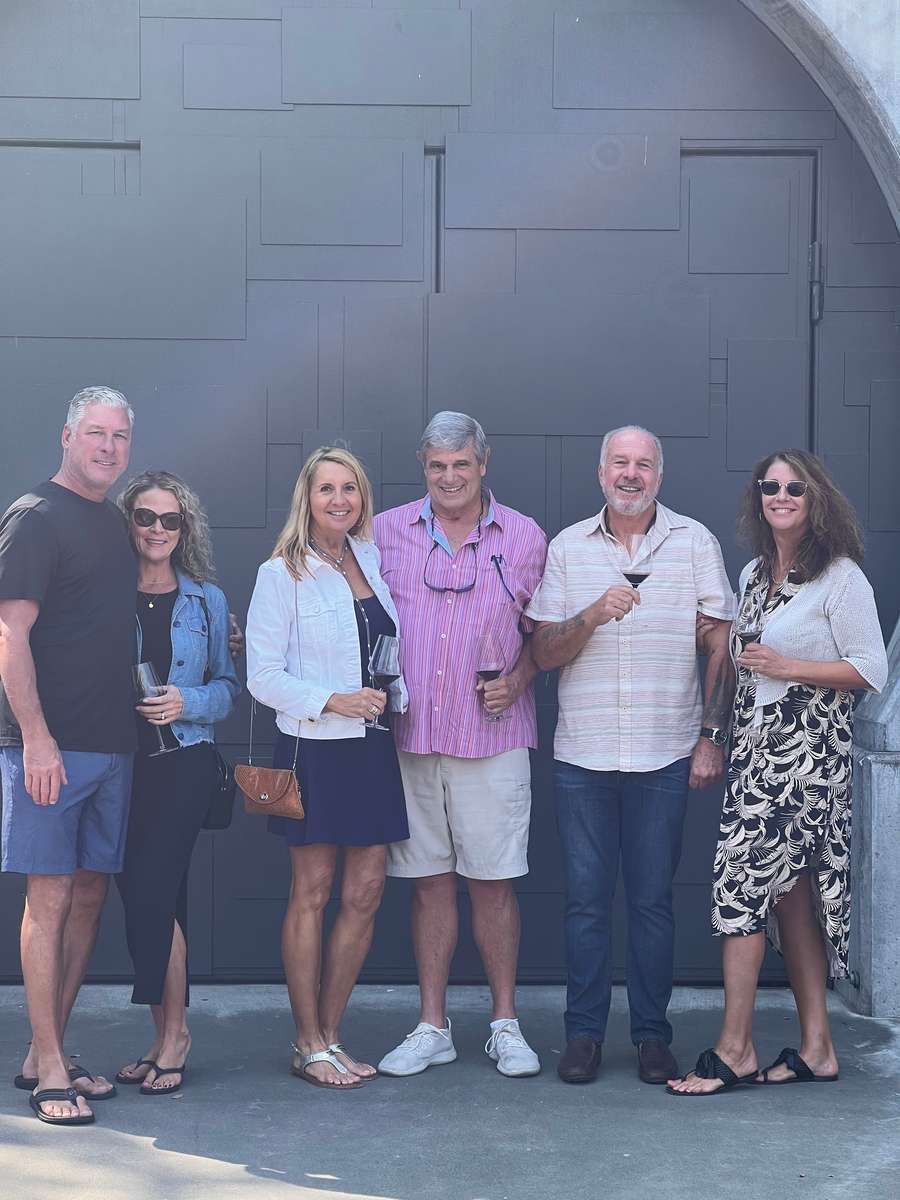 We indulged in the Sauvignon Blanc wine, reminiscent of the delightful Mary's Vineyard by Trinchero. Brandon shared the rich history of the Trinchero family and walked us through the grape production process, showcasing the equipment on the crush pad. The experience was both educational and captivating. We were then led down to the caves, where we compared the 2019 vintage Cabernet to the 2007 vintage. Surprisingly, all six of us preferred the vibrant flavors of the 2019 vintage.
We explored the caves, immersing ourselves in the winery's landscape. After the incredible comparison tasting, Brandon loaded us in a golf cart to the terrace overlooking the northern part of the valley. We eagerly awaited our lunch, and that's when we were introduced to Hannah, Kristie, and Sonia, who would be our servers. It was a nice surprise to discover that Hannah and her family were from Ormond, and they frequented SoNapa Grille. It felt like a small world. We learned that Brandon, Hannah, and Kristie were all graduates of FSU, all from the hospitality program, showcasing their passion for providing exceptional service and learning about wine.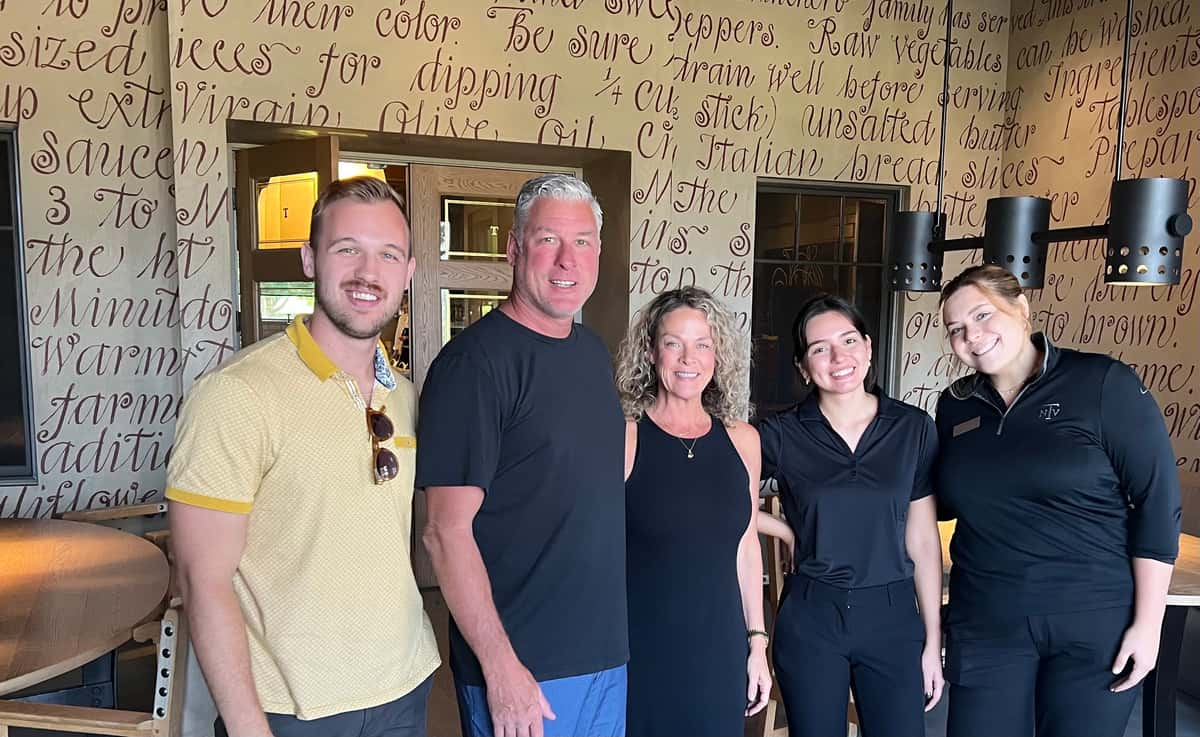 The lunch that followed was nothing short of extraordinary. We savored filet mignon served over creamy polenta with charred tomatoes and Swiss chard. Chef James even took the time to check on us and ensure our dining experience was flawless. For dessert, we indulged in an apple tart and panna cotta that was delivcious. Trinchero and their team truly went above and beyond to create a memorable experience, and the fact that they had ties to Florida made it all the more special.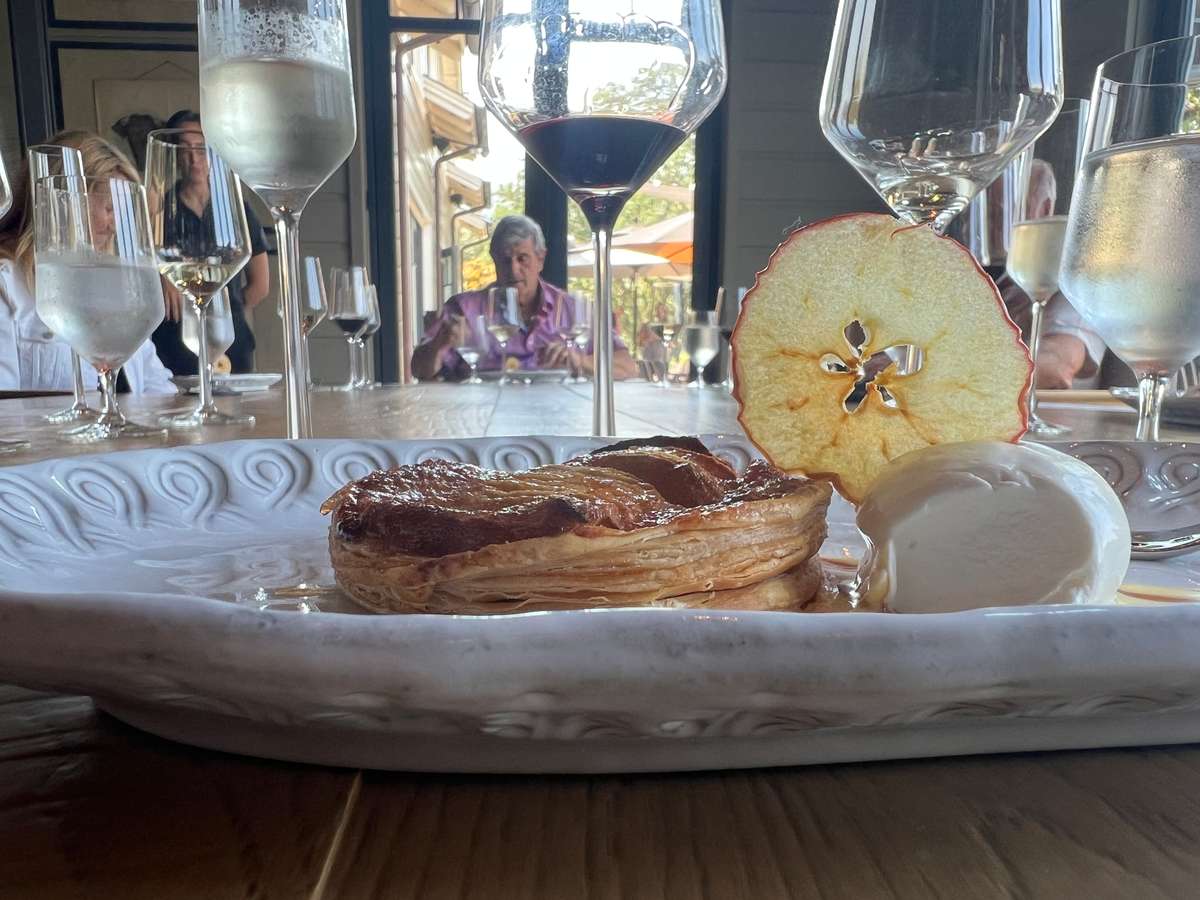 With about an hour before our next tasting, we took a leisurely stroll through downtown St. Helena, making a stop at the renowned "Ana's Cantina" for a refreshing break. The vibrant atmosphere and friendly locals added to the charm of the town.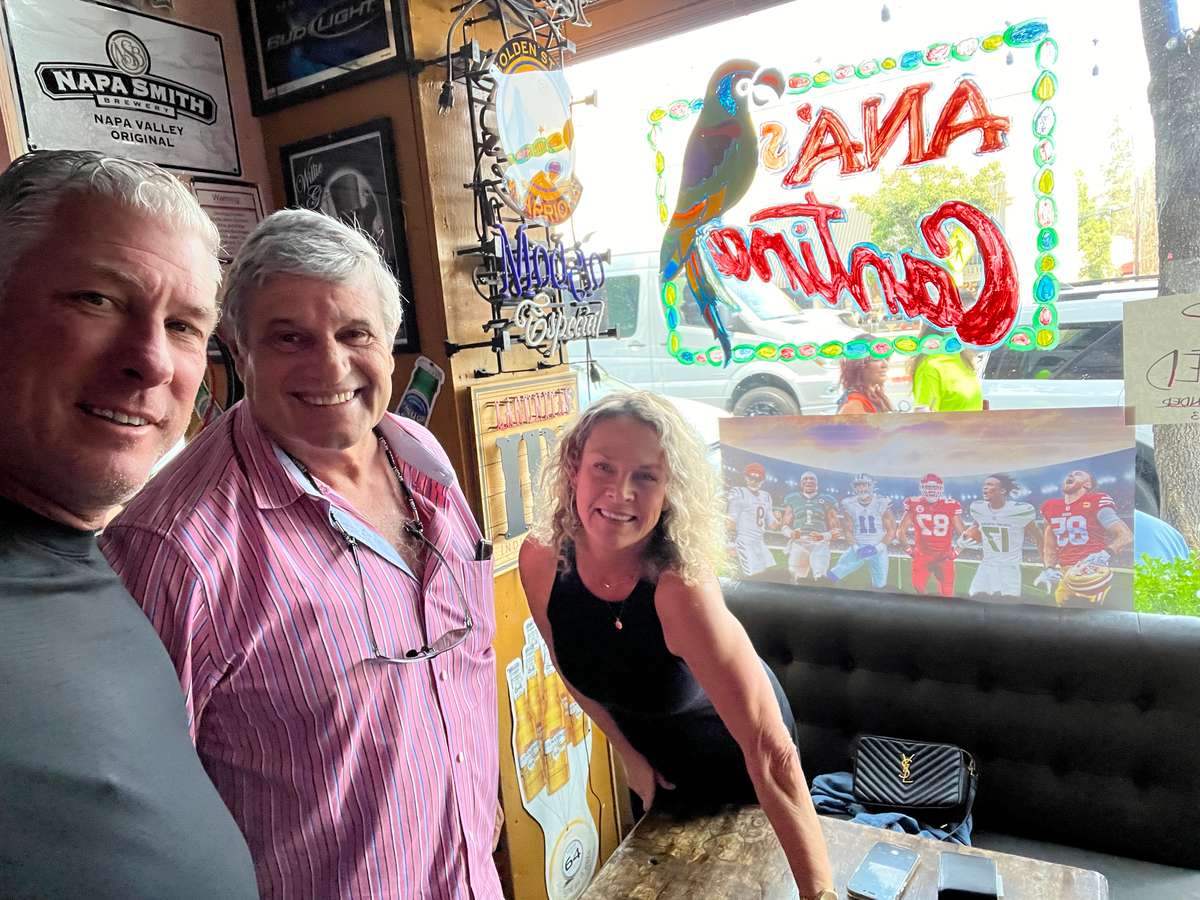 Our next destination was Hall Rutherford, and it exceeded all expectations. The panoramic views of the valley took our breath away as we arrived. Trisha warmly greeted us and started the tasting with a beautiful chardonnay. We then ventured into the vineyards, tasting the nearly ripe grapes and immersing ourselves in the essence of winemaking. The journey continued into the fermentation room and finally into the awe-inspiring caves.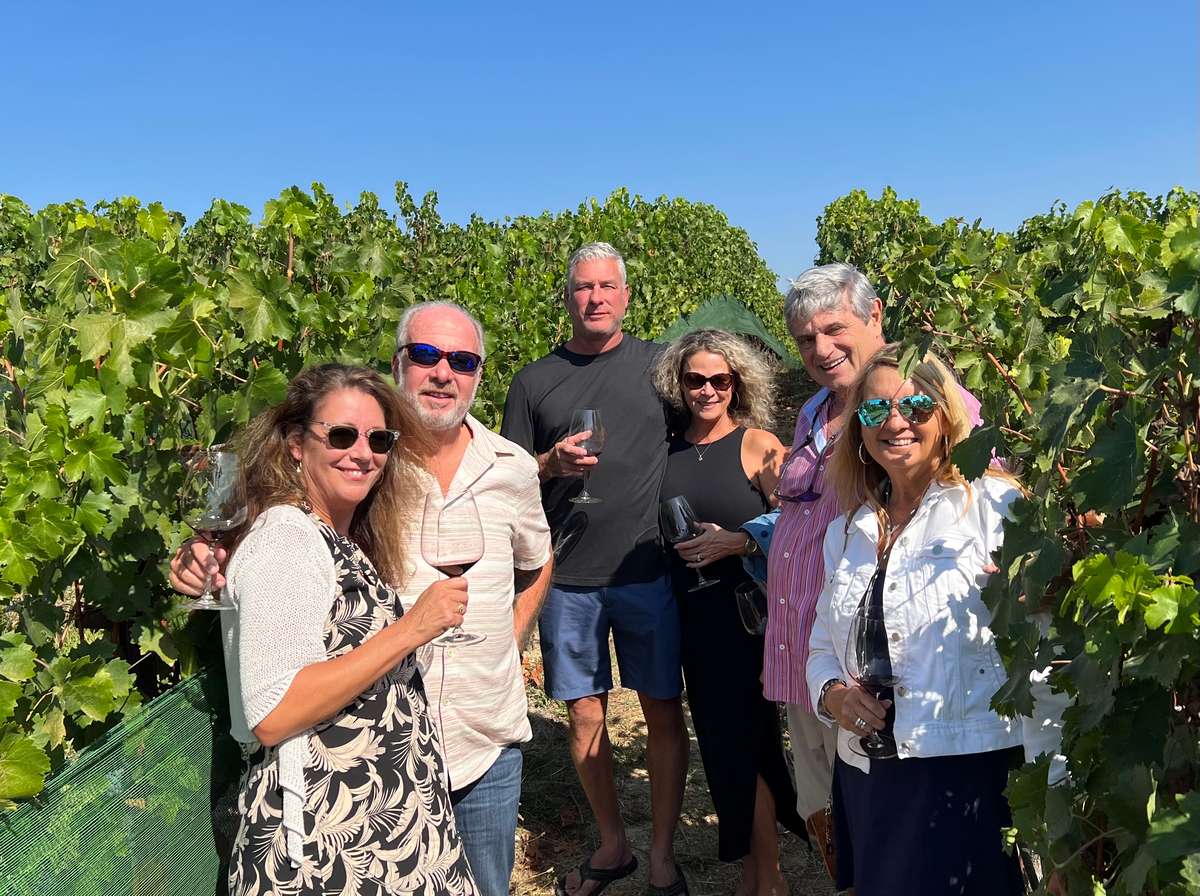 Trisha had the VIP table prepared with four Platinum wines, exclusive to club members. We felt incredibly lucky that Mitch was a VIP club member, allowing us to savor these exquisite wines. Trisha also curated perfect bite-size treats to pair with the wines, creating a harmonious symphony of flavors.
Reluctantly bidding farewell to Hall Rutherford, we made our way back down the mountain to our villa. Once settled in, we took some time to unwind, enjoying the wine we had collected throughout the day. The group unanimously decided to cancel our dinner reservations and instead opted for an authentic Mexican meal at the villa. We indulged in delicious chicken enchiladas, cilantro and lime rice with black beans, and street corn. To end the evening on a sweet note, we treated ourselves to beautiful milk chocolates from a local chocolatier, Perfect Union.
Day 21 in Napa Valley was a true testament to the region's beauty, hospitality, and culinary delights. Wine and food were aplenty, and we were fortunate to meet amazing people, including FSU grads like Brandon, Hannah, and Kristie. It was a day filled with unforgettable food, wine and education, and a reminder of wine country magic.