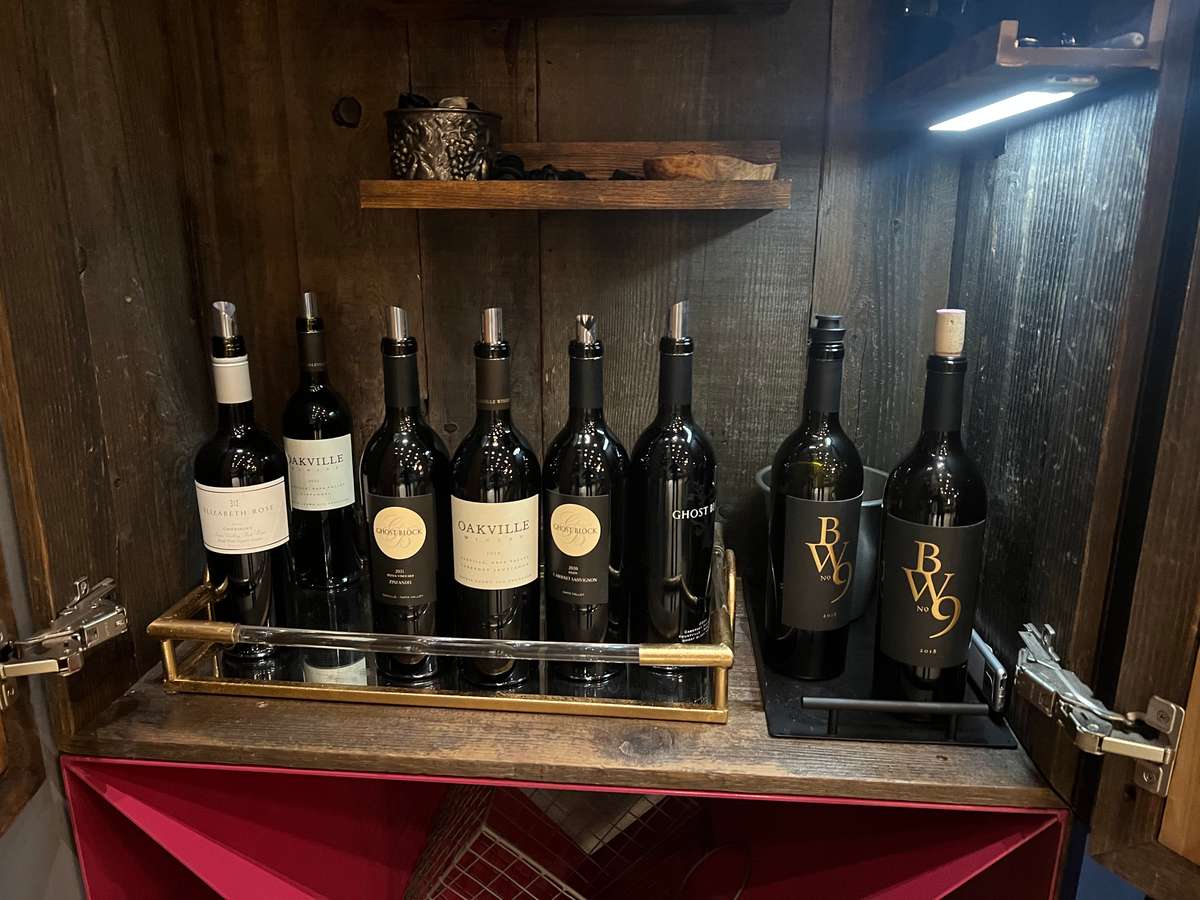 Ghost Block Wines!
Day 20 in Napa
Day 20 in Napa Valley was another amazing day to remember. The valley was busy with the business of grape harvesting, as crews began their work in the early hours of the morning. The property we were staying at has a total of 8 acres, combined with an adjoining 10 acre property with over half of it dedicated to growing Sauvignon Blanc grapes. It was fascinating to watch the process of picking the grapes while enjoying our morning coffee.
After getting ready for the day, we hopped into our van and headed towards Ghost Block, a winery that has always impressed me. Little did we know that this tasting would surpass all expectations. We were warmly greeted by Luis, whose knowledge of wines in Napa is unparalleled. To our delight, we also had the pleasure of meeting Andrew Hoxsey, the fourth-generation member of the Ghost Block empire, and his daughter Morgaen, the fifth-generation responsible for marketing and sales.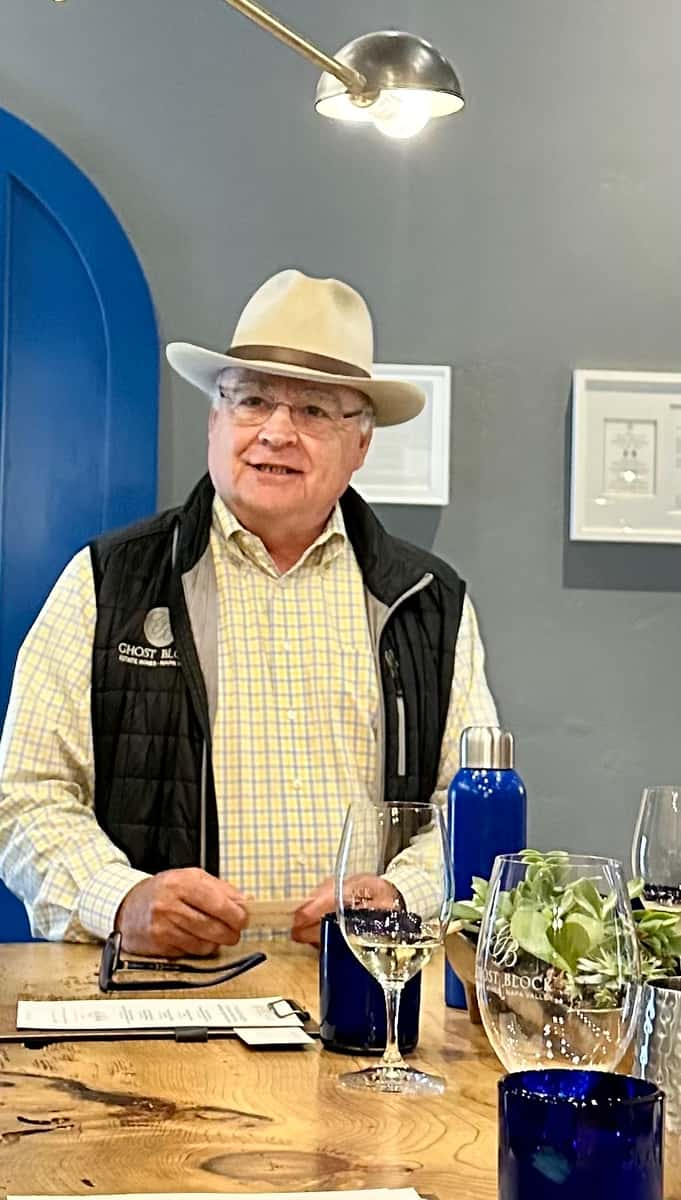 Our tasting journey began with the Ghost Block Sauvignon Blanc and continued with three labels from three different winemakers: Elizabeth Rose, Oakville, and, of course, Ghost Block. Luis guided us through the flavors and nuances of each wine, leaving us in awe. To top it off, he took us on a tour of the barrel room where we met 2 of the winemakers and then treated us to a barrel tasting. It was an incredible morning at Ghost Block, and I look forward to seeing these exceptional wines on our menus!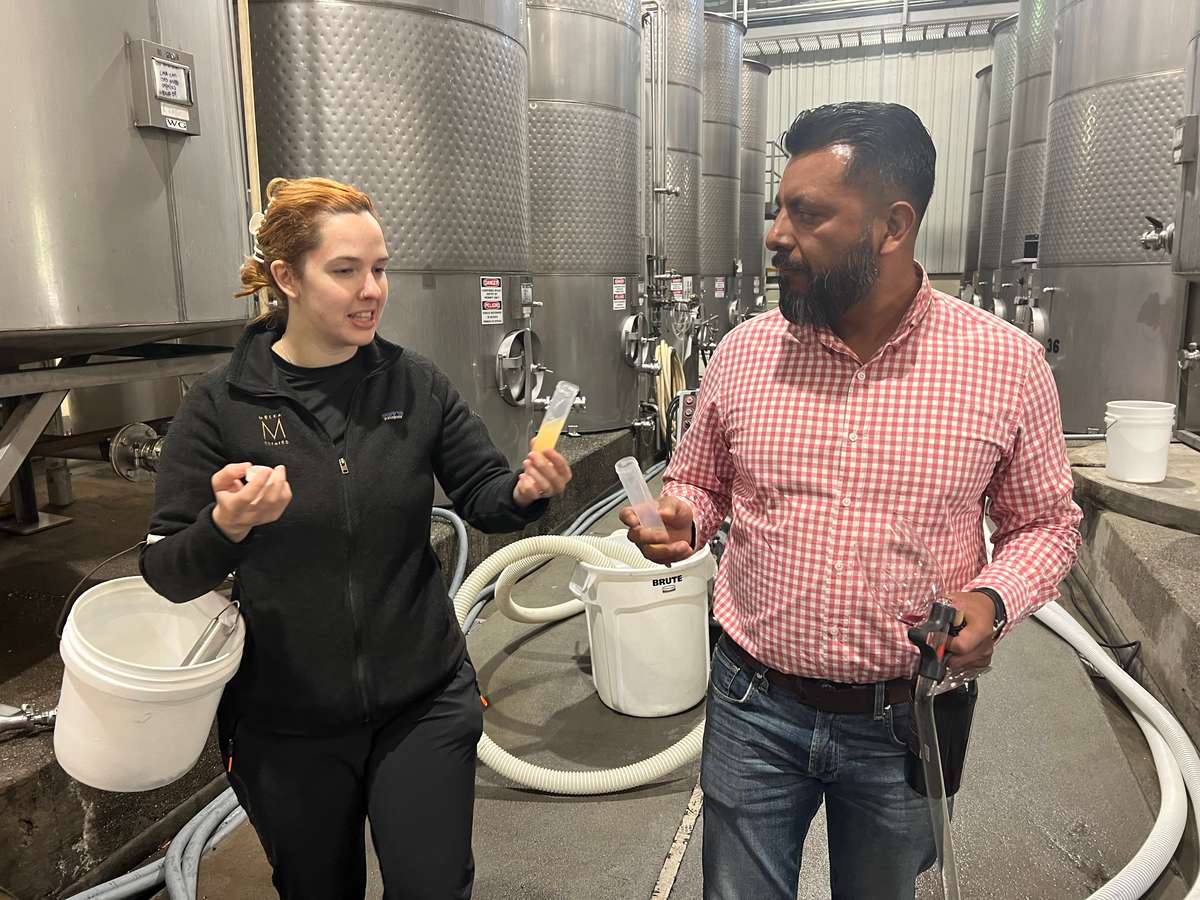 Located conveniently across the street from Oakville Grocery, we couldn't resist the temptation to grab lunch there. Their deli sandwiches are simply outstanding, which we paired with a glass of Larkin rose.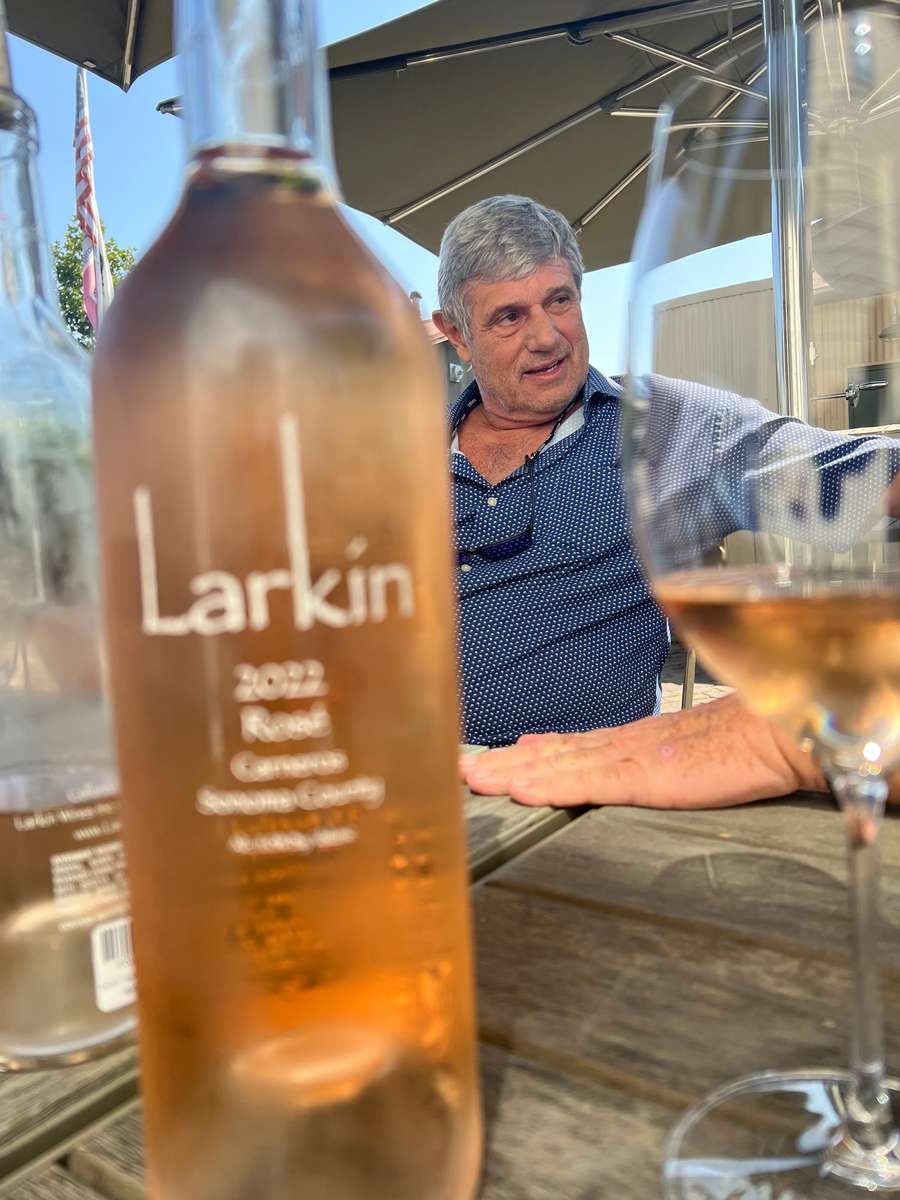 After refueling, our next stop was B Cellars, where we were greeted by a mesmerizing setting inside a cave. The tasting showcased a range of exceptional Cabernets, with the Stagecoach vineyard leaving a lasting impression. Each sip was a testament to the craftsmanship and dedication of the winemakers.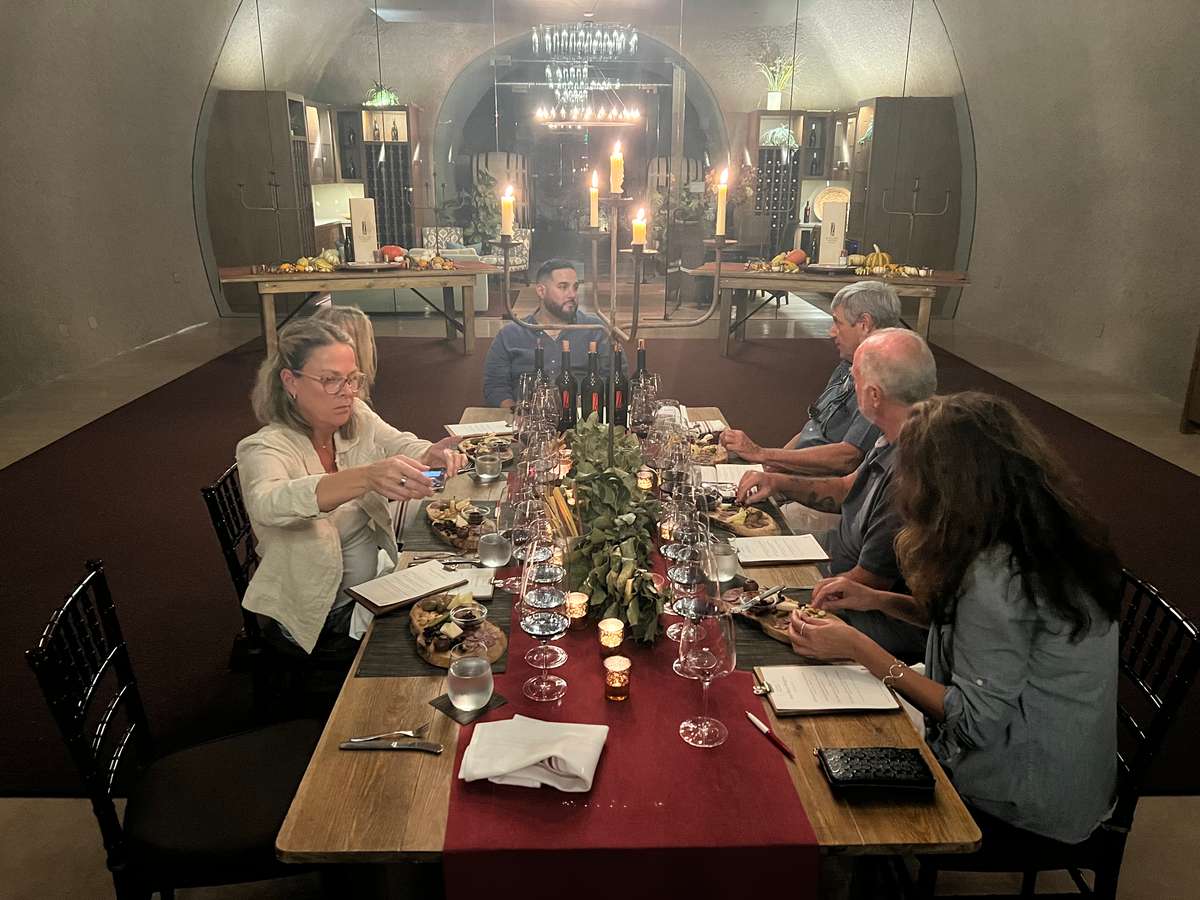 Our wine adventure continued as we made our way to downtown Napa, where we visited Quilt & Co. The tasting began with Belle Glos Pinot Noir, followed by the Quilt Merlot, Quilt Syrah, Quilt Cabernet, and finally, the Quilt Reserve Cabernet. As the evening approached, we returned to our villa for a delicious dinner. We indulged in hand-cut steaks from Browns Meat Market, accompanied by locally sourced potatoes from a nearby farm stand. The meal was elevated by the wines we had purchased throughout the day, creating a perfect harmony of flavors.
With great wine, delectable food, and beautiful weather, day 20 in Napa Valley was another extraordinary day in wine country. Napa Valley is a paradise for wine & food enthusiasts, offering unforgettable experiences at every