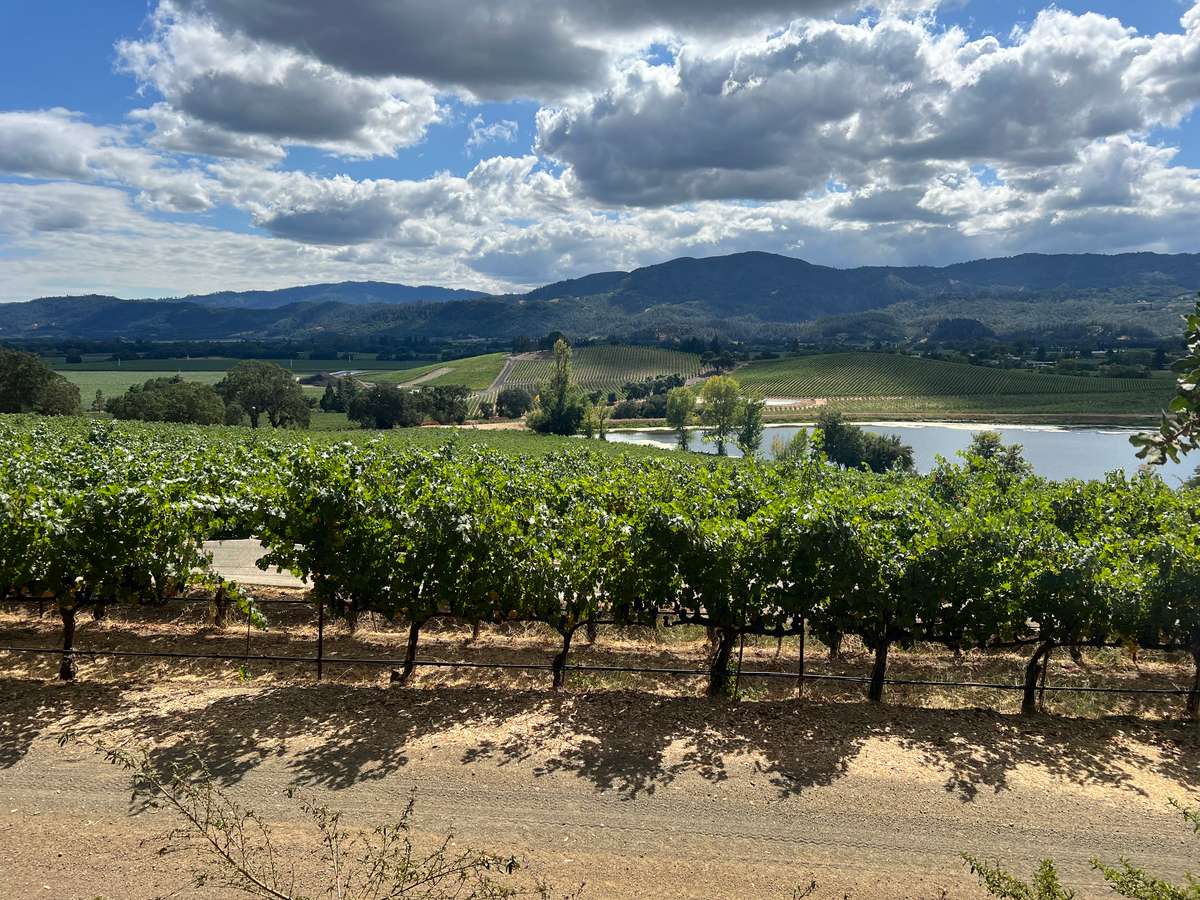 Quintessa
Day 2 in Napa
Day 2 in Napa Valley was awesome!
Our adventure began with a visit to Paula Kornell's charming home, lovingly nicknamed Chateau Drool. We were warmly welcomed into her home and treated to a delightful tasting of her sparkling wine paired with light appetizers. The combination was exquisite and set the tone for the month ahead.

After bidding farewell to Paula, we headed back to our cozy villa and whipped up a delicious lunch. The fresh ingredients and local flavors elevated our meal to a whole new level.

After lunch we embarked on our next wine tasting experience at Quintessa. This renowned winery exceeded all expectations, offering us a remarkable journey through their exquisite selection. We started off with their Sauvignon Blanc named Illumination, a crisp and refreshing wine. We then had the pleasure of indulging in the 2019 and 2013 Quintessa vintages, each showcasing the exceptional craftsmanship and distinct characteristics of the vineyard. Finally, we reached the pinnacle of our tasting with the highly anticipated 2020 vintage, a true testament to Quintessa's dedication to excellence.

Returning to our haven, we were in for another treat as Kim Braddock from Foley Family wines and Andy Smith from SGWS joined us. To further elevate our culinary experience, Chris and I prepared short ribs for dinner. As we sat down to enjoy our meal, accompanied by some incredible wines handpicked by Kim and Andy.

Day 2 in Napa Valley was a true celebration of friendship, good food, and exceptional wine. From the intimate sparkling wine tasting at Chateau Drool to the unforgettable moments shared at Quintessa. As we bid farewell to the sun-kissed vineyards and prepare for the adventures that await us on day 3, we can't help but feel incredibly fortunate to have experienced the magic of Napa Valley in all its splendor. Stay tuned for more tales from our journey through this amazing wine region!