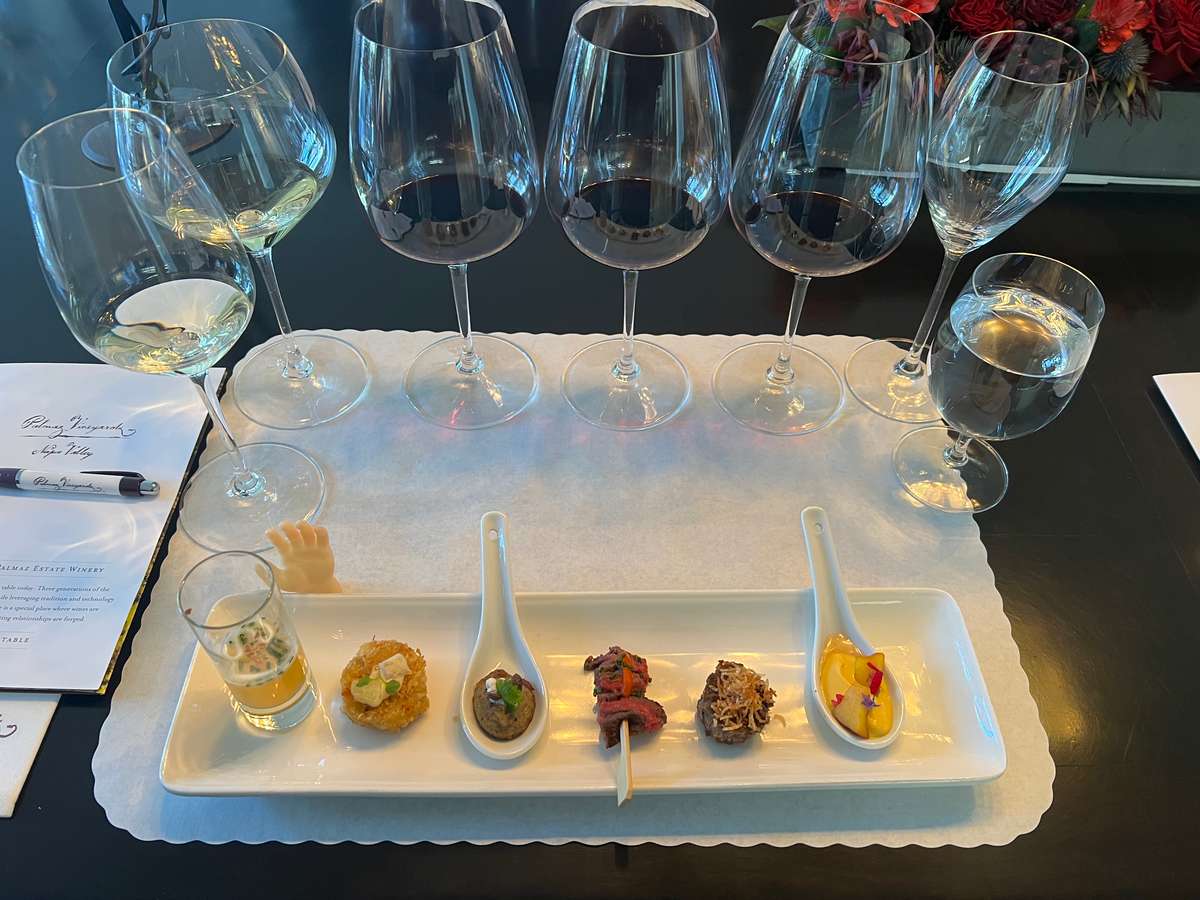 Wines, Caves & Gardens
Day 19 in Napa
Day 19 in Napa was an absolute delight for our group of wine enthusiasts. We started the day with a refreshing cup of coffee and smiles all around. By 9:30, we were ready to embark on our wine-tasting adventure.
Our first stop was Palmaz Winery, known for its impressive wine caves spanning over 100,000 square feet. These caves, tucked away in the side of a mountain, are a sight to behold. In fact, the winery itself stands 22 stories tall! As we ventured inside, we were greeted by a domed fermentation room that showcased the cutting-edge technology used in winemaking. Teresa, our knowledgeable tour guide, shared the captivating history of the Palmaz family and their property. And of course, the wines were nothing short of exquisite.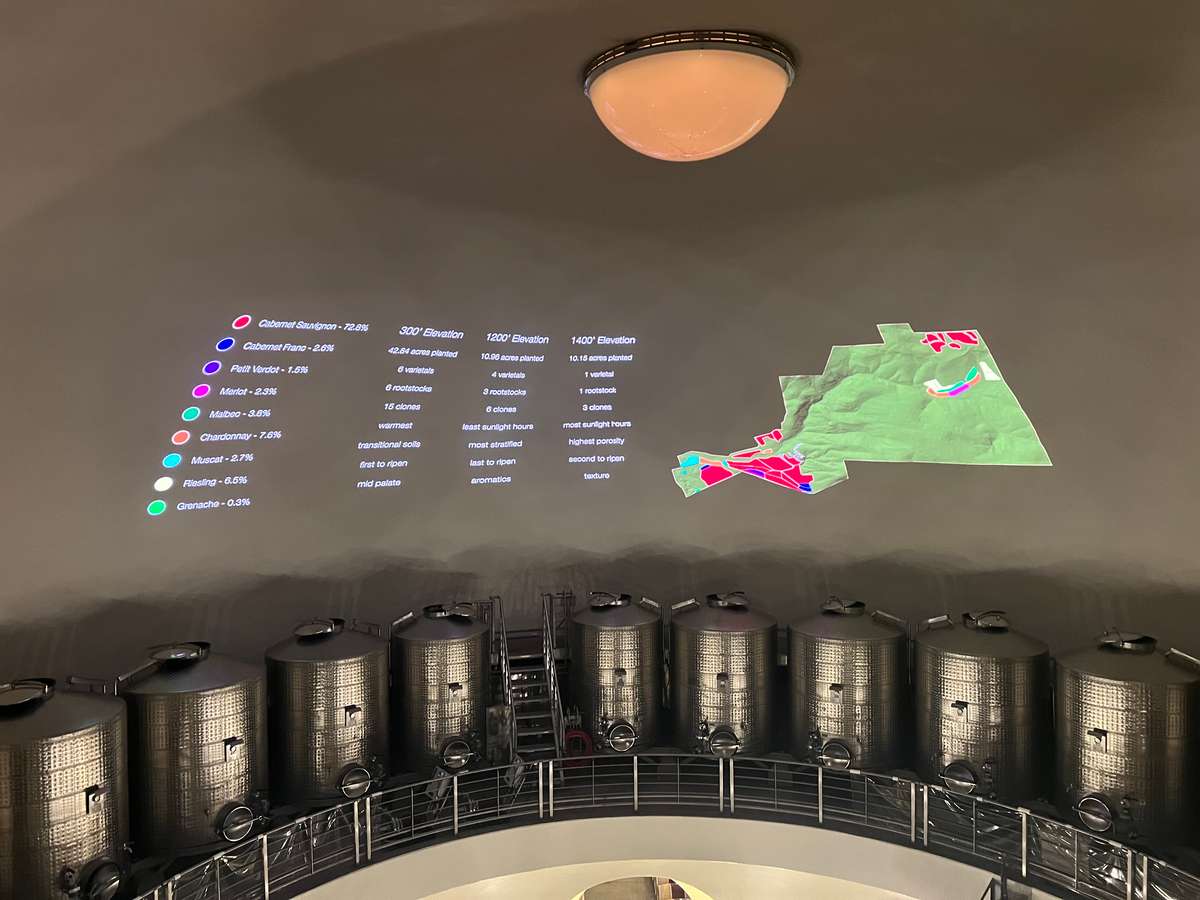 We savored a range of offerings, including a dry Riesling, chardonnay, and several vintages of Cabernet. To top it off, Teresa surprised us with a magnificent dessert wine. Each wine was perfectly paired with bites of the chef's creation. I was amazed by the Waygu cupcake and the desert bite of vanilla custard and fresh peaches.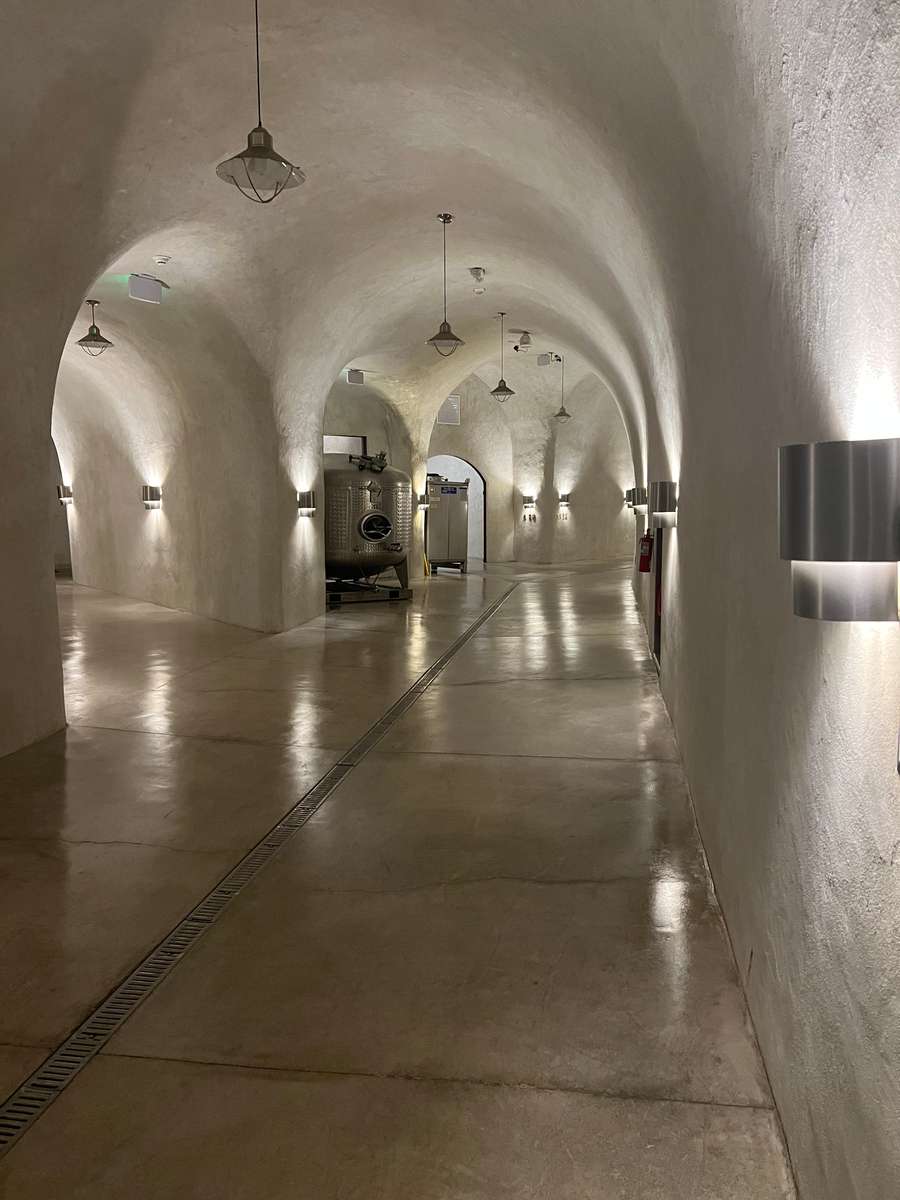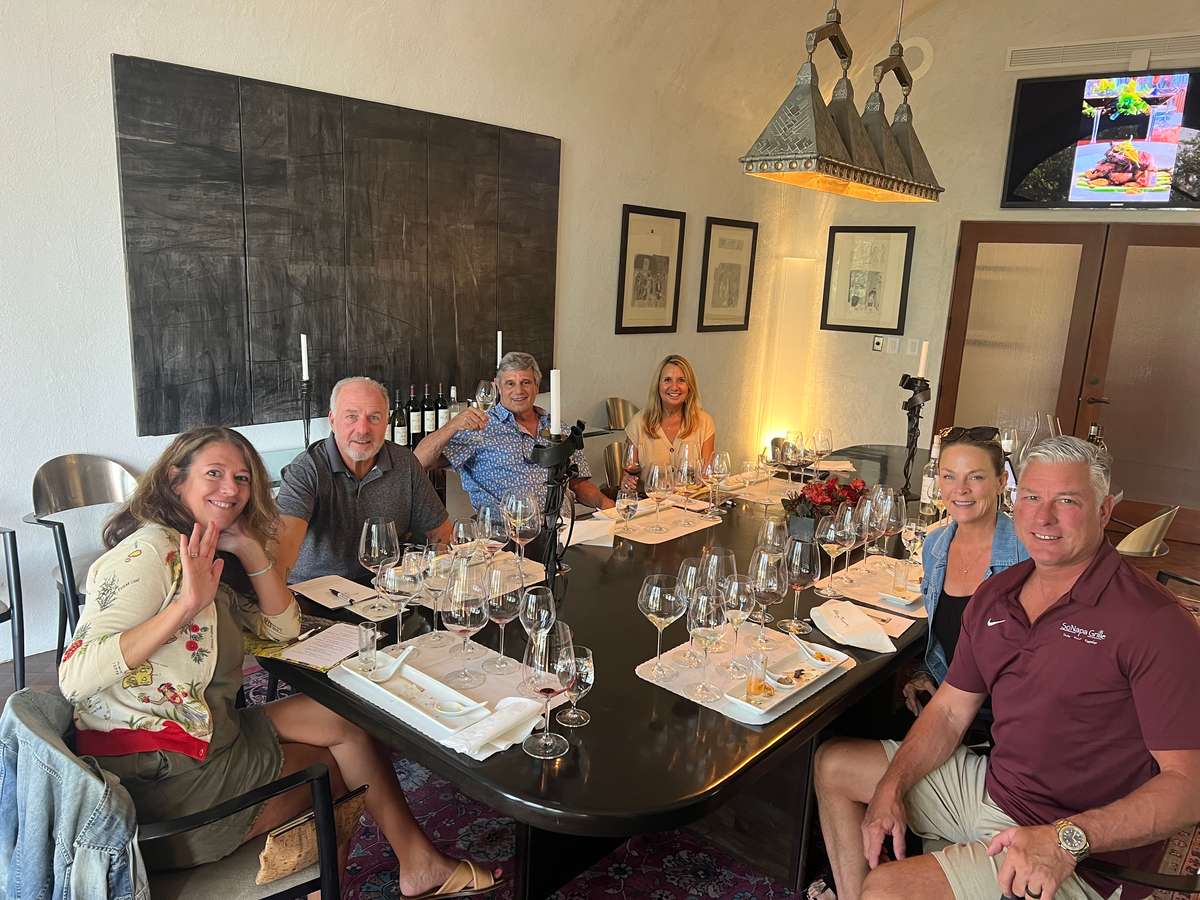 Next, we made our way to Cakebread Winery, where Sam warmly welcomed us for a tasting and tour. We began with their renowned Sauvignon Blanc, and then proceeded to a beautifully set tasting room. Individual charcuterie plates accompanied an array of wines, beginning with their flagship Napa Chardonnay and followed by an Estate Chardonnay, Anderson Valley Pinot Noir, Merlot, and finally, the Cakebread Cabernet Sauvignon. As we finished our tasting, Sam graciously guided us through the winery, vineyards, and gardens, allowing us to immerse ourselves in the beauty of this iconic Napa Valley winery.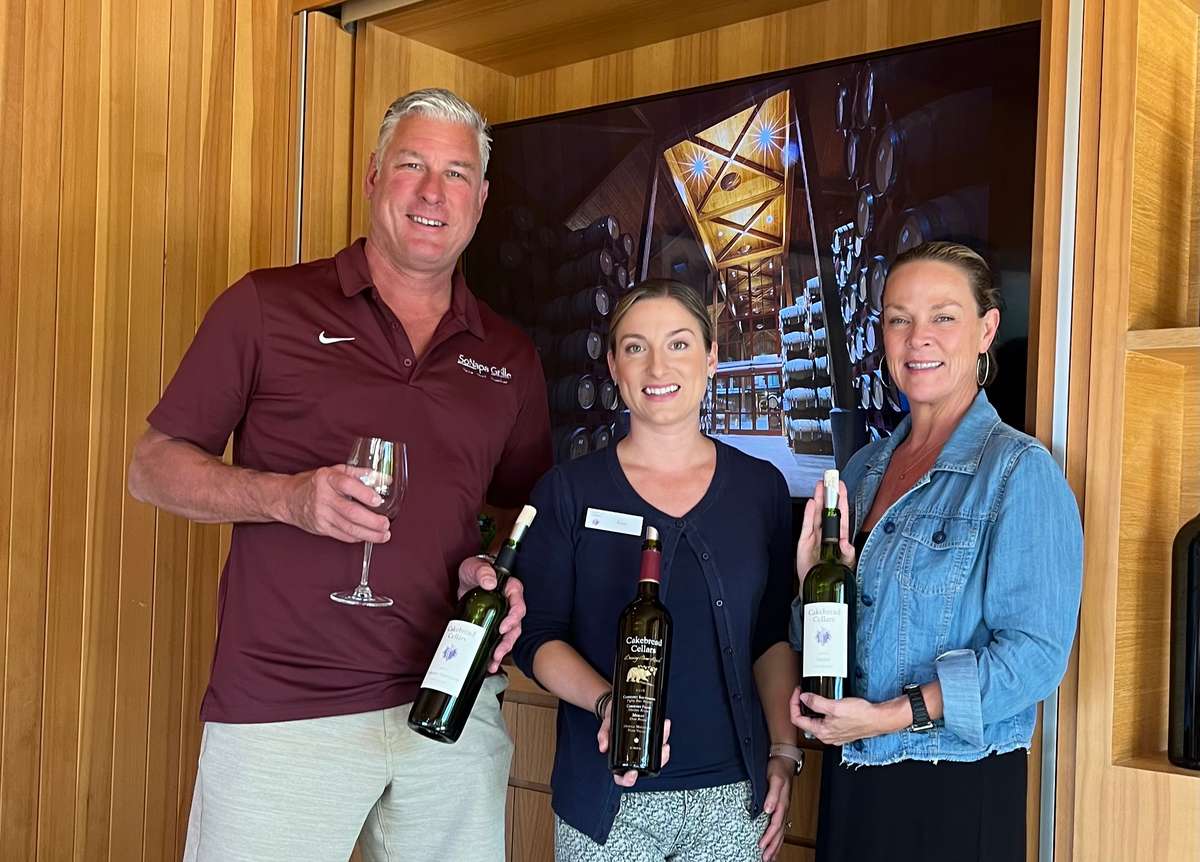 With some time to spare before our next tasting, we decided to indulge in a quick lunch at Gott's. This local favorite never disappoints, and once again, our taste buds were treated to fantastic food.
Our final destination was the renowned Far Niente, where Jess Black served as our guide. Welcoming us with a glass of Bella Union Sauvignon Blanc, Jess led us on a captivating tour of their 40,000-square-foot caves, which took an astounding 20 years to complete. We were even granted a glimpse into the owner's private wine room, where vintages dating back to the winery's inception were carefully stored.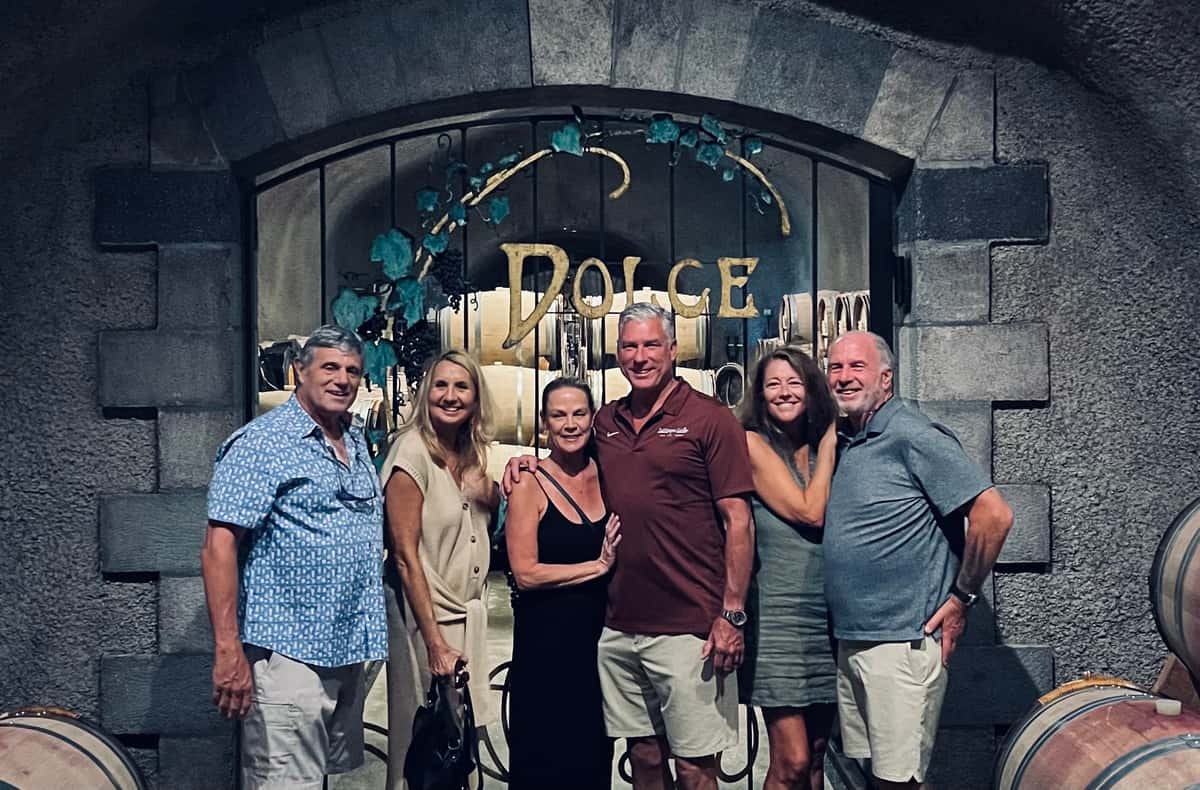 As we wandered through the caves, we witnessed workers diligently topping off the barrels, a necessary task to compensate for the wine's evaporation during aging, fondly referred to as the "Angels Share." The tour concluded with an unforgettable al fresco tasting in the vineyard. We were treated to a selection of wines that mirrored a Far Niente wine dinner we had previously hosted. From the newly released 2022 Chardonnay to the Bella Union Cabernet and the Dolce dessert wine, each sip was a testament to the winery's commitment to excellence. Enthralled by the Cabernets, we couldn't resist purchasing several bottles to enjoy with our dinner.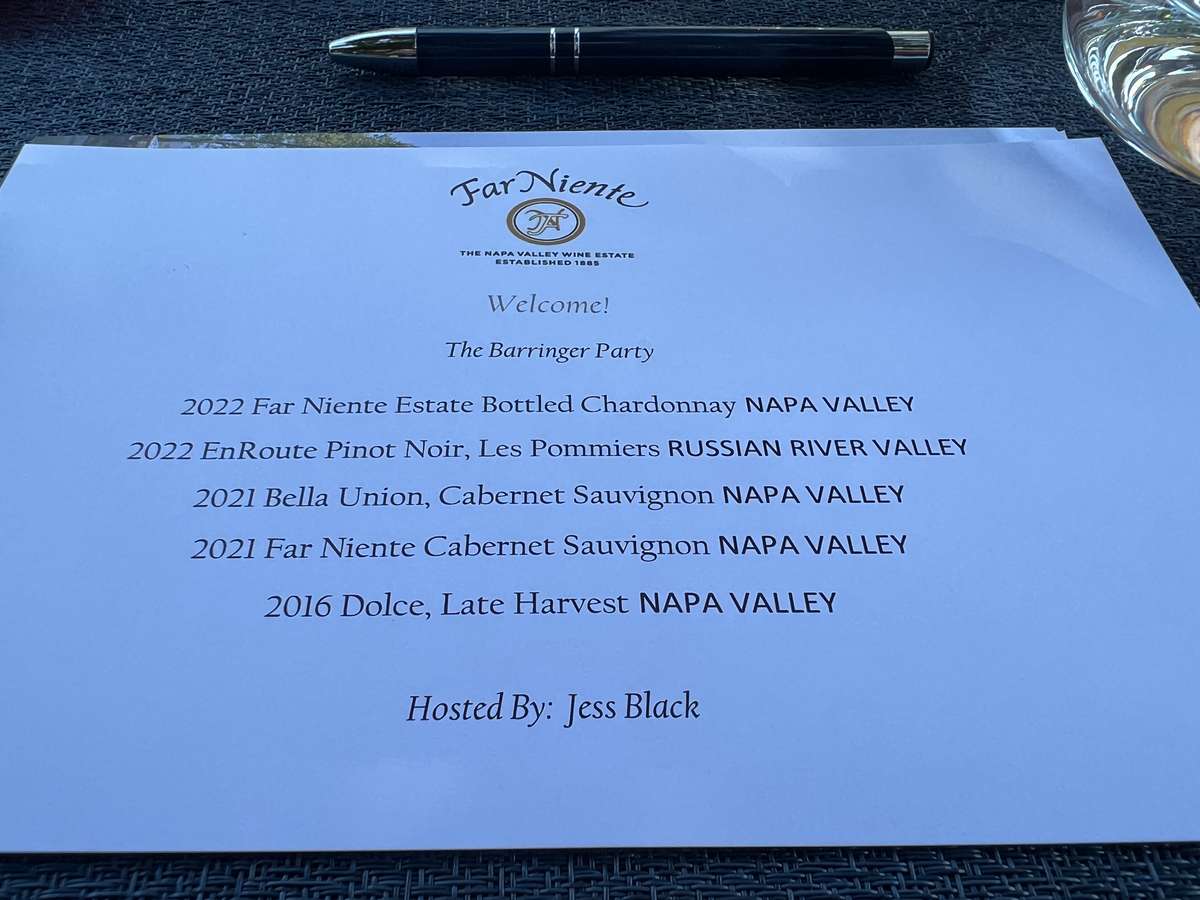 Back at the Villa, our group unanimously decided on an Italian dinner. We embarked on a culinary adventure, crafting fresh homemade ravioli and pasta noodles. Paired with the fantastic wines we had acquired throughout the day, the meal was a true feast for the senses. We gathered around the fireplace, enjoying the company of good friends!
Caves, vineyards, gardens, amazing wines, and great company made this another unforgettable day in wine country. We can't wait to see what the next day in Napa has in store for us!