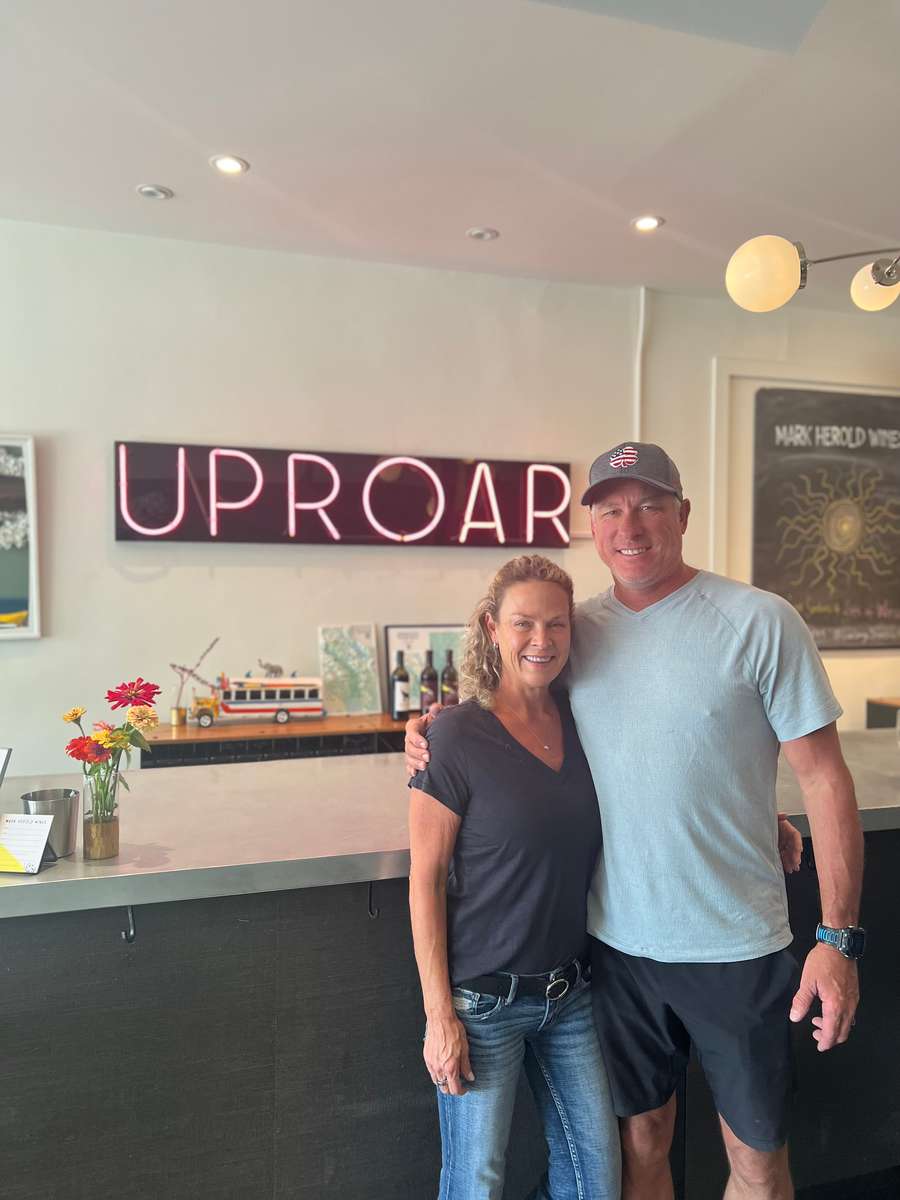 Day 1 in Napa
Day 1 in Napa
Title: Day 1 in Napa: A Wine Lover's Paradise
Introduction: Our first day in Napa Valley marked the beginning of a 30 day journey through picturesque vineyards, tantalizing tastings, and culinary delights. Joined by our esteemed business partners, Chris & Jenn Botting, as well as Joe & Sabine Bates, we embarked on an easy transition from Florida to our wine-filled adventure.
Sampling Excellence at Mark Herold Wines and Krupp Brothers Winery: Our first stop was the renowned Mark Herold Wines tasting room, where we were greeted with an array of exceptional wines. From a crisp sauvignon blanc to rich and velvety reds, each sip was a testament to Mark Herold's skill and dedication. The tasting experience was nothing short of extraordinary, and we couldn't resist purchasing a few bottles to savor later. Eager to continue our exploration, we ventured next door to Krupp Brothers Winery tasting room. Tyler the tasting room manager was enthusiastic and knowledgeable as he guided us through a selection of exquisite Cabernet Sauvignons, Syrah's and red blends, each revealing the unique terroir of the region. With great excitement, we decided to bring home a few bottles to share and relish in the memories created.
Exploring Napa's Culinary Scene: No journey through Napa Valley would be complete without indulging in its vibrant culinary scene. After our wine tastings, we made our way to the renowned Oxbow Market, a food lover's paradise. We delighted in the array of local produce, artisanal cheeses, and delectable treats on offer. The market's vibrant atmosphere and diverse culinary offerings left us inspired and eager to experiment in the kitchen. With our culinary aspirations ignited, we made a stop at Browns Grocery Store to stock up on the finest ingredients for our evening feast. Armed with prime ribeye steaks, fresh produce, and an assortment of flavorsome accompaniments, we set out to create a memorable dinner.
Culinary Mastery: A Ribeye Dinner to Remember: Back at the house, we fired up the grill cooked ribeye steaks and opened some wine. Simultaneously, we prepared baked potatoes, sautéed onions, and mushrooms that would beautifully complement the succulent meat. As the aroma enveloped the kitchen, we eagerly uncorked a bottle of Chalk Hill Red Blend, a harmonious pairing.
Looking Ahead: Sparkling Wines and Barrel Tastings: As we concluded our first day in Napa Valley, we talked about our first real day with scheduled tastings. Tomorrow, we plan to visit Paula Kornell, renowned for her exceptional sparkling wines. The effervescence and elegance of her creations promised to be a delightful sensory experience. Her home is affectionately known as Chateau Drool. Afterward, we would will have the privilege of indulging in a barrel tasting at Quintessa, an esteemed winery known for its commitment to producing world-class wines.
Conclusion: Our first day in Napa Valley was a perfect introduction to the region's wine and culinary scene.. From the exceptional wines at Mark Herold Wines and Krupp Brothers Winery to the vibrant atmosphere of the Oxbow Market, our senses were consistently delighted. The extraordinary ribeye dinner, paired with a Chalk Hill Red Blend, epitomized the marriage of food and wine that SoNapa in known for.